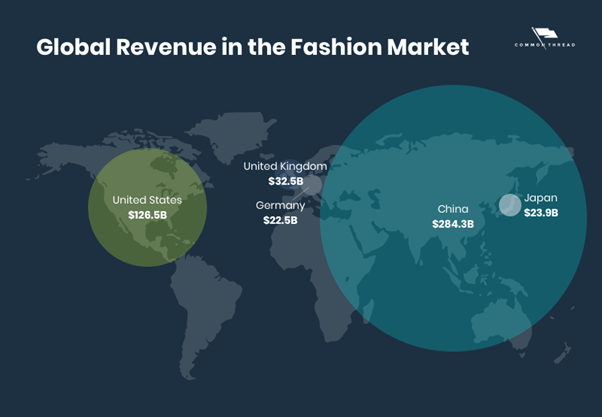 Japan has a massive, vibrant, interesting, and fiercely competitive fashion market. As a result of decades of fashion culture, the Japanese have high regard for quality, workmanship, technology, and design.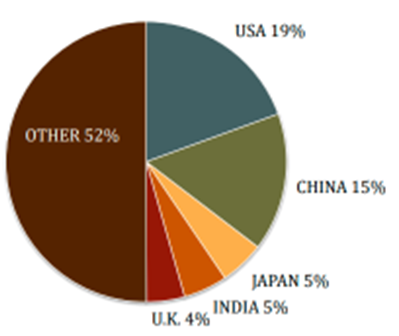 The global apparel business was worth $1.3 trillion US dollars in 2015, and it is expected to increase to $2.7 trillion (in nominal terms) by 2025. Japan is a significant market in and of itself, with growth segments and opportunities – if effectively developed. Let's take a closer look at this.
Japan's Growing Fashion Ecommerce Segment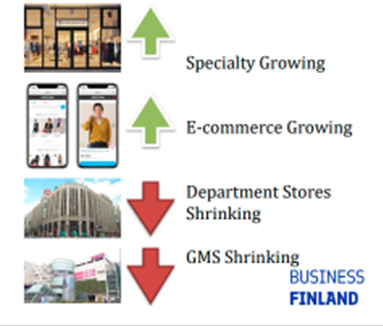 Specialty chains have been the fastest expanding retailers during the last decade. Specialty stores have grown for the past 15 years in a row. However, the biggest specialty chains have recently faced distribution saturation. Consumers are changing habits and looking for better bargains with online competitors. E-commerce share is expanding, as is the share of the largest enterprises, with the top ten clothes retailers increasing their share.
Importantly, retailers with new ideas and strong marketing support continue to outperform. The fashion industry is always changing and adapting to new market realities.
The Japanese apparel market – The Demographic
Japan has a wealthy, well-educated population with three times the level of apparel sales per capita as China. With customer populations concentrated in the largest cities of Tokyo, Yokohama, Osaka, Nagoya, and Sapporo, high sales per capita allow for distribution efficiencies.
The Japanese Apparel Market – 4 Main Categories

1)The luxury market is at the summit. In Japan, this comprises luxury goods from western conglomerates like LVMH and Kering, as well as premium Japanese designer companies like COMME des GARCONS, Issey Miyake, Yohji Yamamoto, and Sacai.
2)The big upper middle market exists beneath this luxury tier. This layer includes private labels of select shops, brands of general garment manufacturers, and foreign contemporary brands in Japan.
3) The lower middle market consists of foreign-owned fast-fashion companies like as Zara and H&M, as well as Japanese indigenous names sold in shopping malls and fashion buildings.
4) The mass volume zone is located at the bottom of the tier. This is where you'll find low-cost Japanese mass-market names like UNIQLO and Shimamura. Trend-conscious products makes up the upper-middle and lower-middle markets.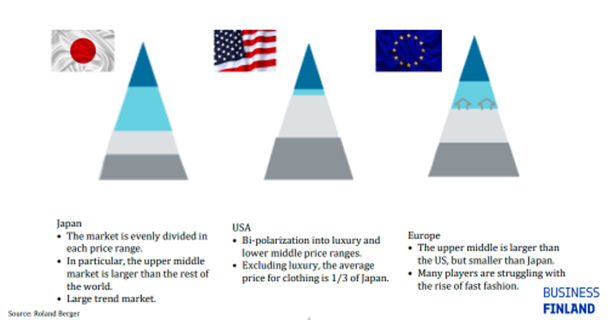 Apparel E-Commerce – Higher Penetration of Sales Compared To Total Retail
Apparel E-Commerce has a higher sales penetration than other industries. The e-commerce sector is quickly expanding, with the clothes e-commerce market valued at 1.91 trillion yen in fiscal 2019. The annual growth rate was 7.74%. Although e-commerce accounts for only 6.76 percent of total retail sales in Japan, apparel has a higher e-commerce penetration, accounting for about 13% of total sales (pre-COVID). This emphasizes the significance of e-commerce in the Japanese apparel business.
Significant Investment by E-Commerce Companies in Japan Apparel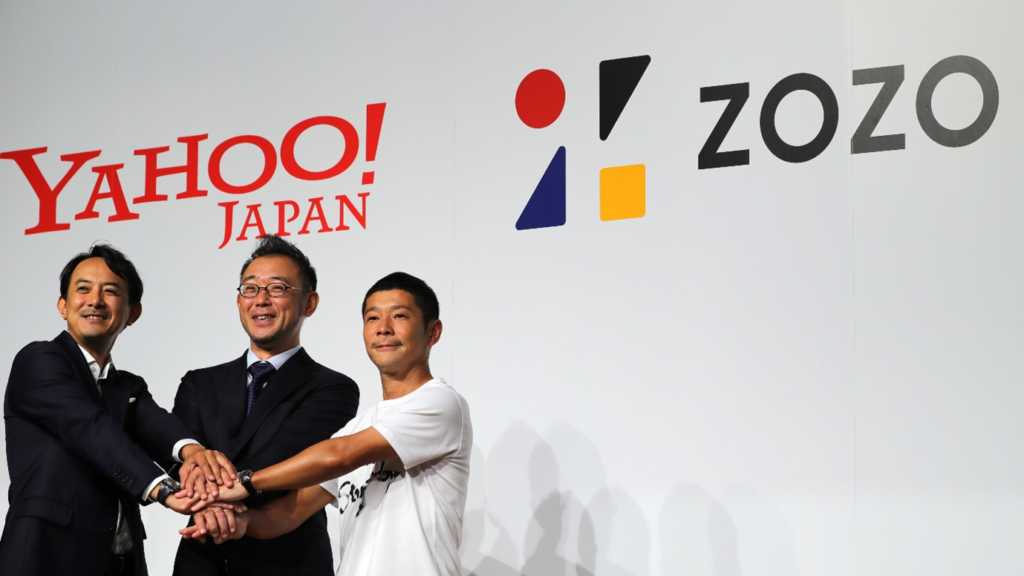 Companies like Rakuten, Amazon, and Yahoo, as well as Japanese fashion e-commerce pioneer ZOZO, have made fashion e-commerce more accessible to customers, particularly in the volume and trend markets. Furthermore, the entry of flash sale sites and international luxury e-commerce companies such as YOOX has reinvigorated the Japanese fashion e-commerce market.
Select shops and major specialty chain stores have begun to focus on omnichannel shopping in recent years, lowering the barrier between consumers and the actual world. Furthermore, an increasing number of services are being offered that take advantage of the vast amount of information available on the internet, as well as convenience of use and personalization, making it easier for consumers to obtain information from a variety of sources.
Luxury Apparel E-commerce Initiatives
In the luxury sector, e-commerce is a big trend. Rakuten, one of Japan's leading online shopping sites, debuted  'Rakuten Fashion Luxury' in 2020. The company was founded with the goal of strengthening the fashion category and improving services for Rakuten Fashion users. It also launched a dedicated app last year, with over 1,200 select brands already participating.
Customer to Customer – Flea Market App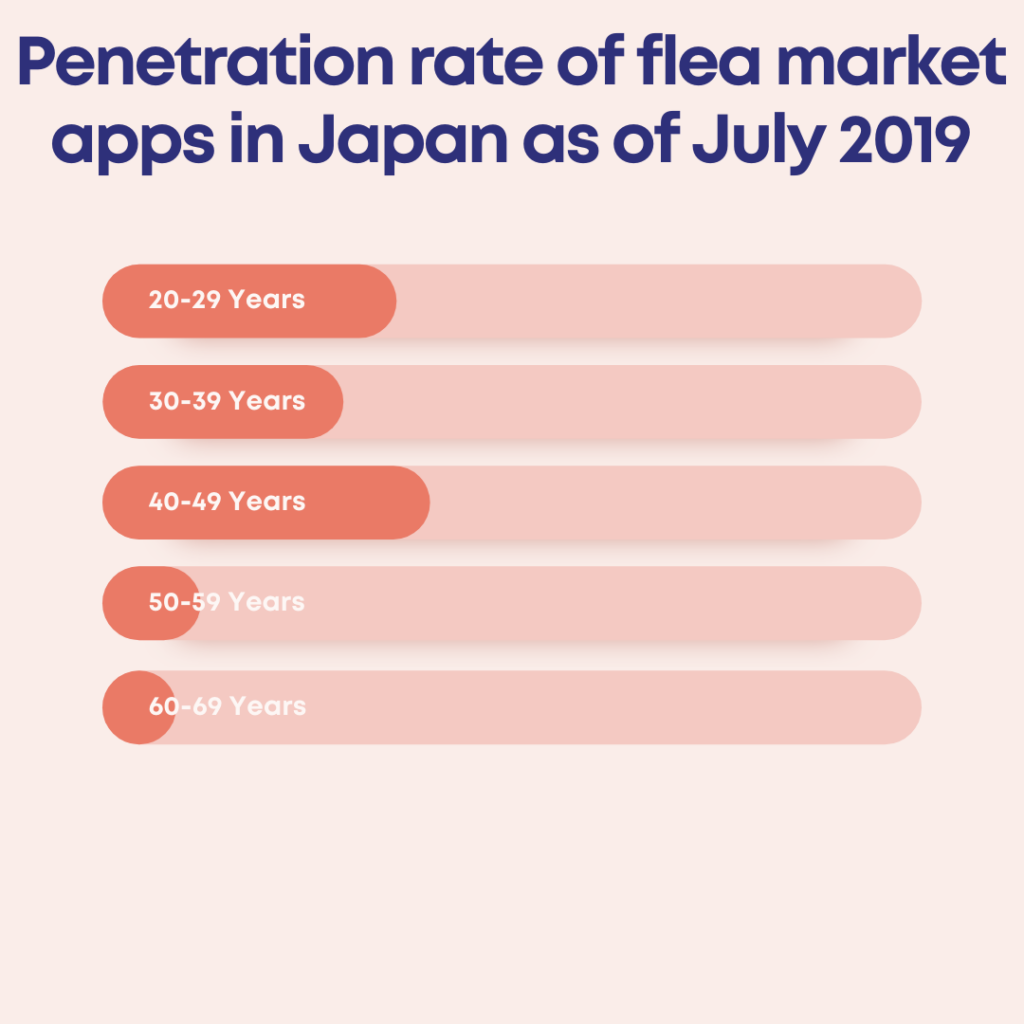 With the growth of smartphones, the market for consumer-to-consumer product purchases through apps is expanding. This has resulted in an increase in online auctions and flea market apps in the Japanese fashion business. Yahoo Auction, founded in 1999, and Mercari, founded in 2013, are the leading customer-to-customer market applications in Japan. Mercari is a "flea market" application that allows you to purchase and sell unwanted and unused products.
The flea market app market is worth 639.2 billion yen and is expanding significantly for the third year in a row.
Athleisure – A Leading Trend In Japanese Apparel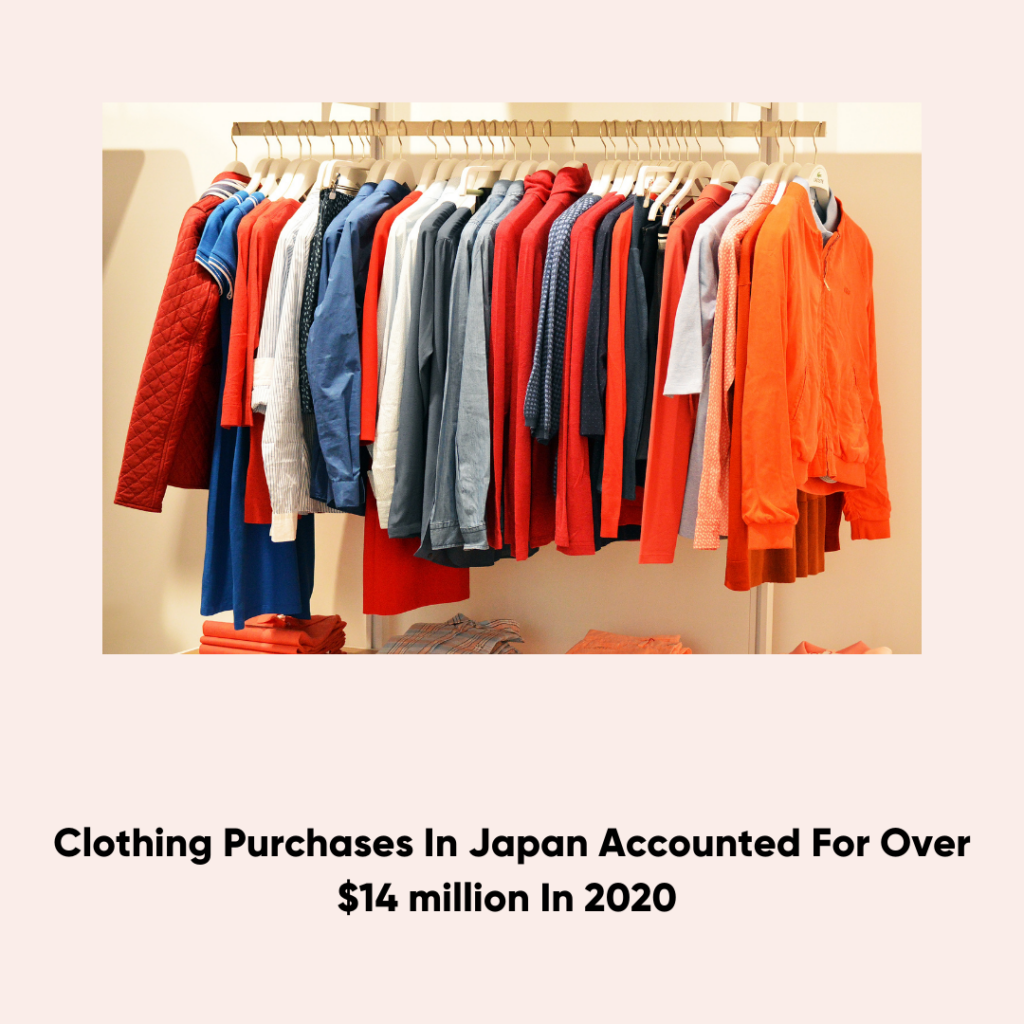 Japanese shoppers have a long history with American fashion, and their purchase patterns frequently reflect current trends. Athleisure, a phrase used to describe clothing that can be worn in the gym or out and about, is one of the trends that Japanese consumers are adopting. Sporty apparel such as yoga pants, tennis shoes, sweat pants, sports bras, leggings, and windbreakers are all examples of athleisure products.
When it comes to eCommerce trends in Japan, clothing is always at the top of the list. Clothing has been purchased by nearly half of Japanese shoppers in the last year, and it continues to maintain the greatest market share in Japanese eCommerce. These are extremely popular products for Japanese consumers and have remained so for decades, making this a fairly safe bet for enterprises looking to market in Japan.
Japan's apparel market is large and offers opportunities for brands that cater to Japanese tastes. We'd love to hear from you if you need assistance mapping out the potential for your brand and developing a viable Japanese market entry strategy.