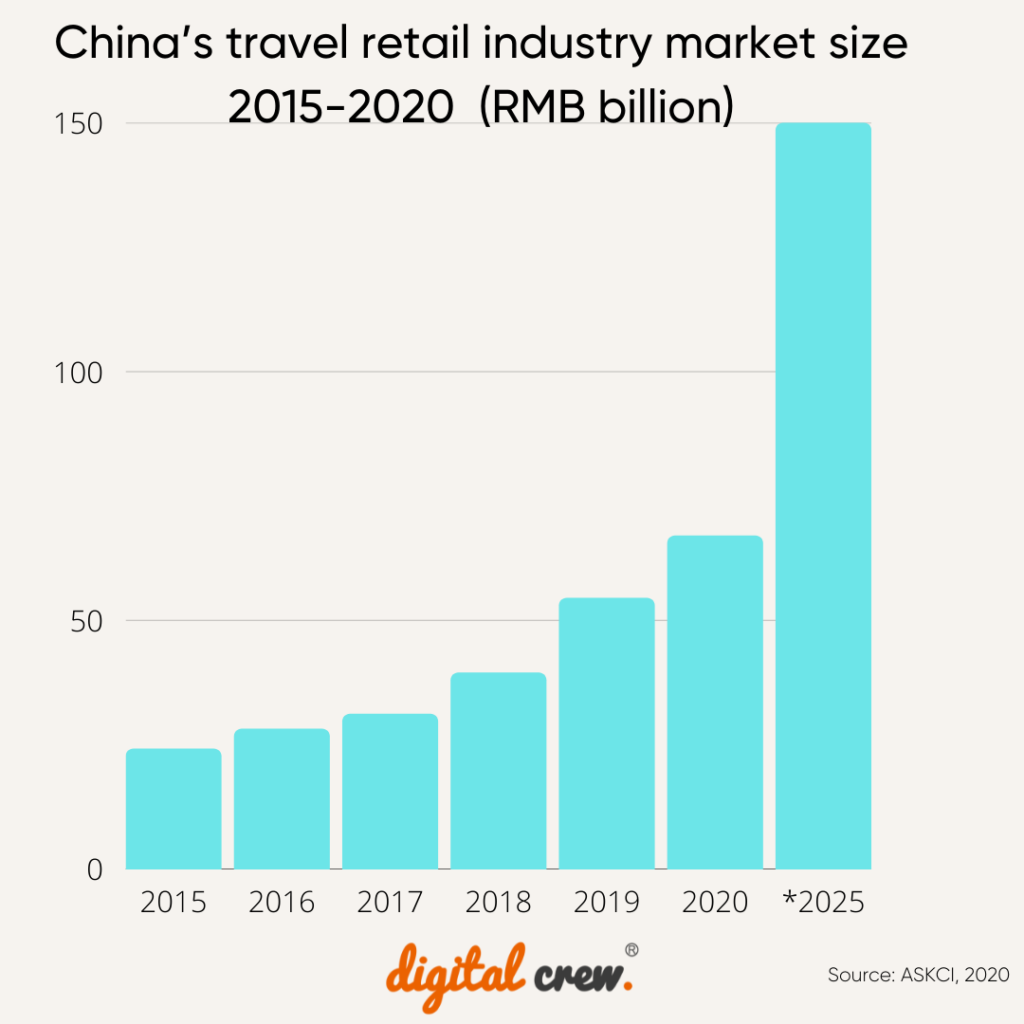 Even as more foreign nations open up to tourism, Chinese travelers are not necessarily returning. The shift from international to domestic tourism is the most evident consequence of COVID-19 on Chinese travel retail consumption.
China's new travel retail market is experiencing a renaissance of sorts. This can be attributed to 6 trends emerging in 2022.
1)A growing domestic duty-free market
Chinese customers have switched heavily to domestic channels as a result of lockdown measures and travel restrictions. Except for occasional city-wide lockdowns, domestic travel in China remained open during the pandemic, resulting in exceptional growth and development in the country's duty-free sector. As a result, the Chinese travel retail sector is expected to reach RMB 150 billion (US $24 billion) by 2025.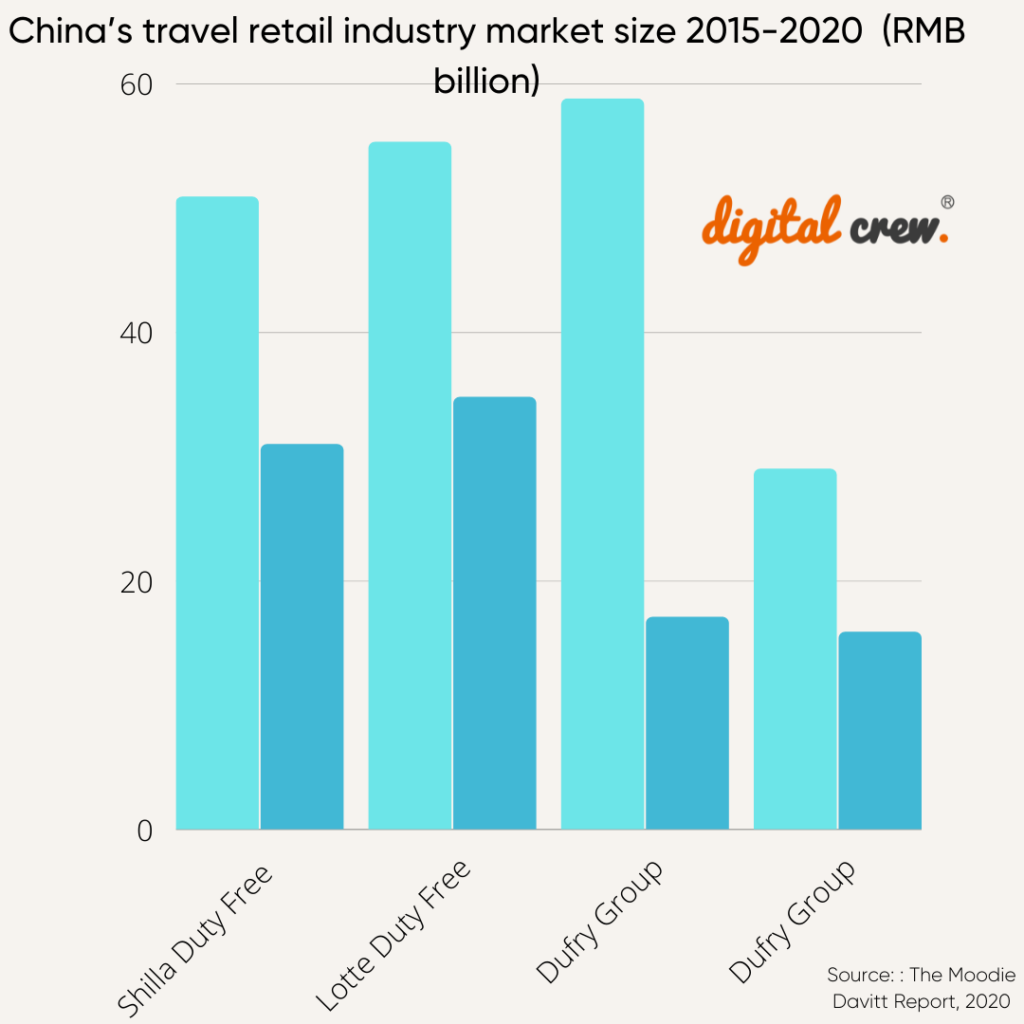 The four largest duty-free groups in the world (The Shilla Duty Free, Lotte Duty Free, Dufry Group, and DFS Group) each saw a 38% drop in revenue (year on year). While the worldwide market was impacted by the epidemic, the Chinese market remained resilient through 2021.
China Duty Free Group (CDFG) is one company that has reaped the benefits of the move from global to domestic travel retail. With 240 duty-free shops in important tourist locations including Shanghai, Guangdong, and Hainan, and a partnership with over 1,000 companies. CDFG experienced a 9.5% increase in sales volume and a 35% increase in net profit in 2020. Since then, CDFG has grown to become the world's largest travel merchant (as per turnover in 2020).
2)Digitization – A powerful tool
The COVID-19 pandemic has spurred the digitalization of travel businesses, as well as additional incentives such as customer loyalty. Digital advertising is one of China's most important marketing tactics, with digital marketing spending in China increasing 130.8% between 2016 and 2020 and expected to reach over RMB 963 billion (US $151 billion) in 2024.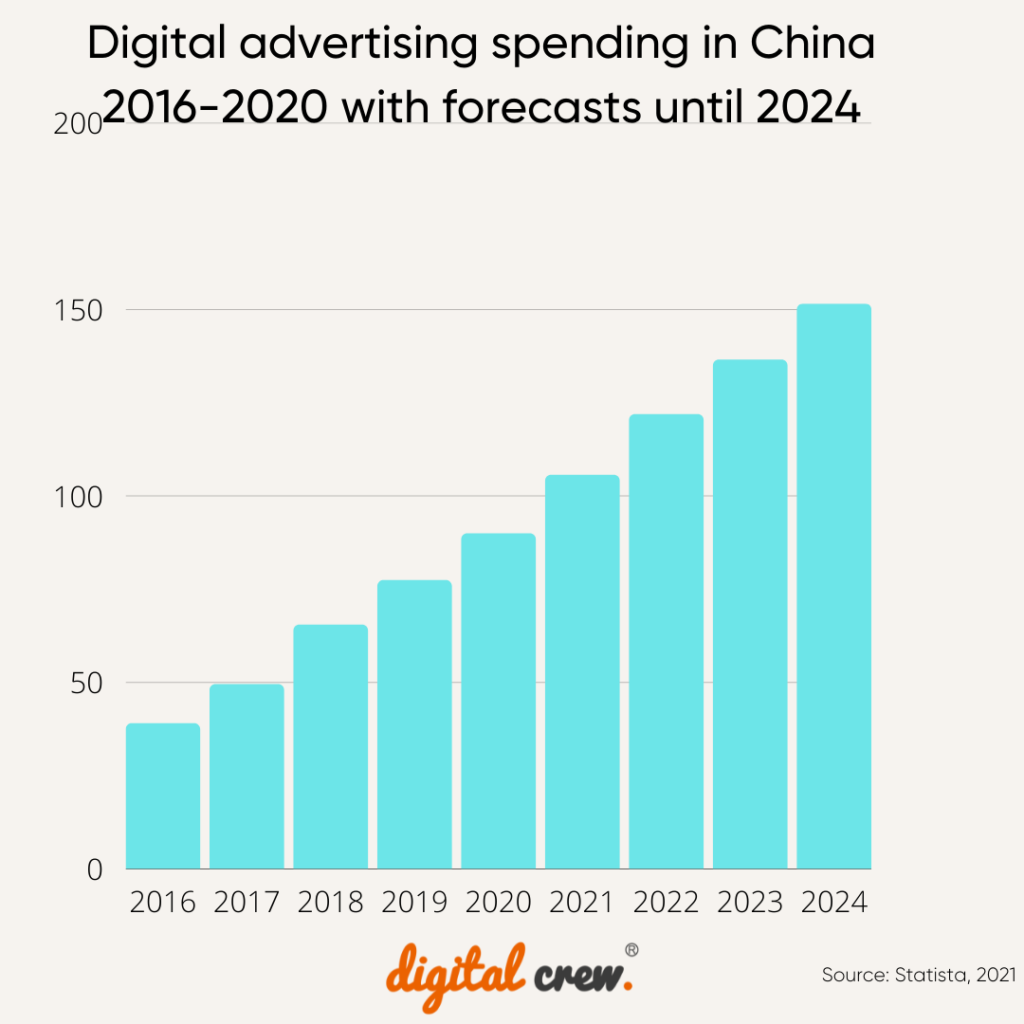 By all accounts, digitization is a potent and critical instrument for reaching out to Gen Z customers, particularly for the China Duty Free Group (CDFG). Building a digital online system can optimise primary member platform functions and increase pre-travel penetration in browsing, search, comparison, and pre-purchase.
3) Spending With A Vengeance
"Revenge spending" is a consumption behaviour that emerged in China following the easing of pandemic lockdowns, in which consumers spent more to compensate for "missed time." This pattern has repeated itself over the last two years as Chinese cities enter and exit quarantine.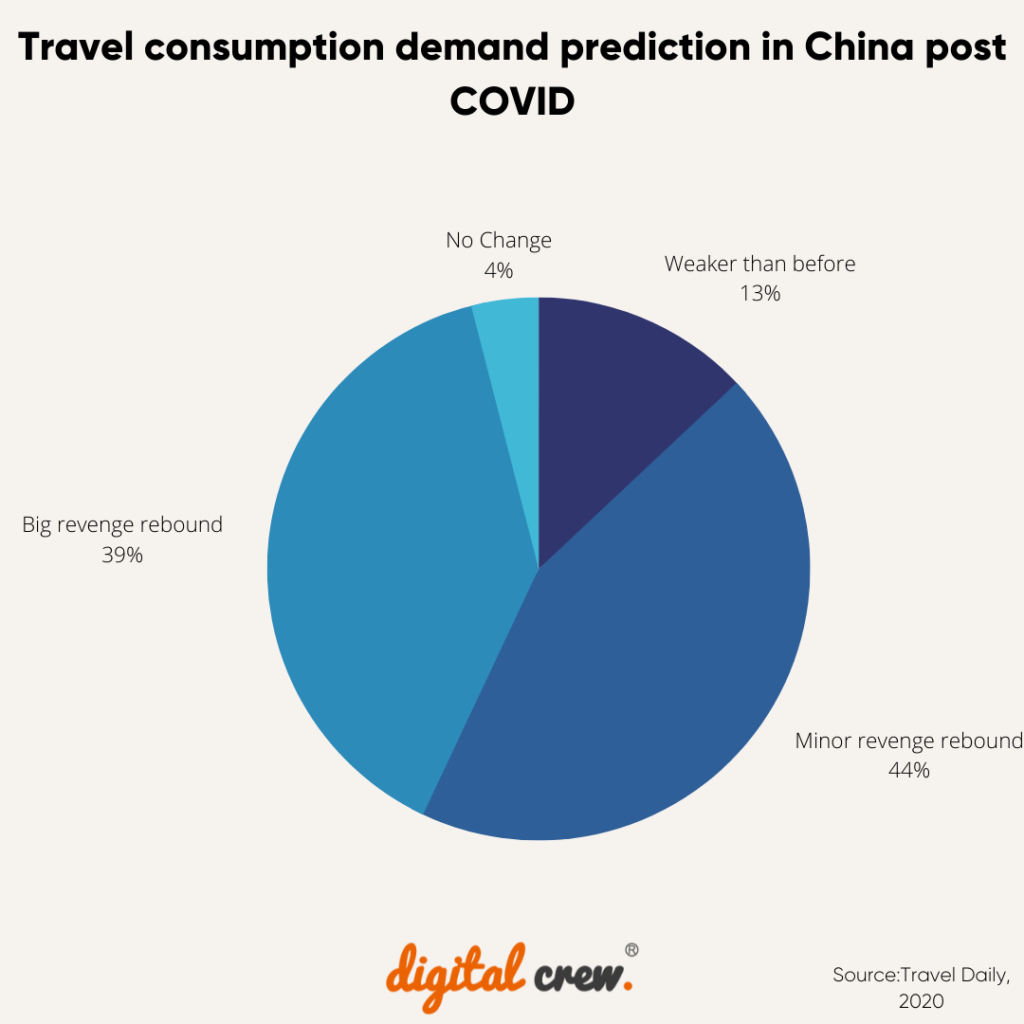 In the coming years, revenge spending is set to become a big market trend.
In terms of Chinese visitors' demand for travel consumption after COVID, 39 % projected a significant revenge rebound, while 44% predicted a minor revenge rebound. Only around a fourth expected their travel consumption demand to fall or remain unchanged from the pre-COVID era.
4) The Proliferation Of Pop Up Stores
A pop-up store is a short-term retail space that companies occupy. This is usually built to give a unique, engaging, and memorable experience that can garner attention in a short period of time. Pop-up stores have become one of the most popular forms of new retail in China, exemplifying a textbook example of 'hunger marketing'.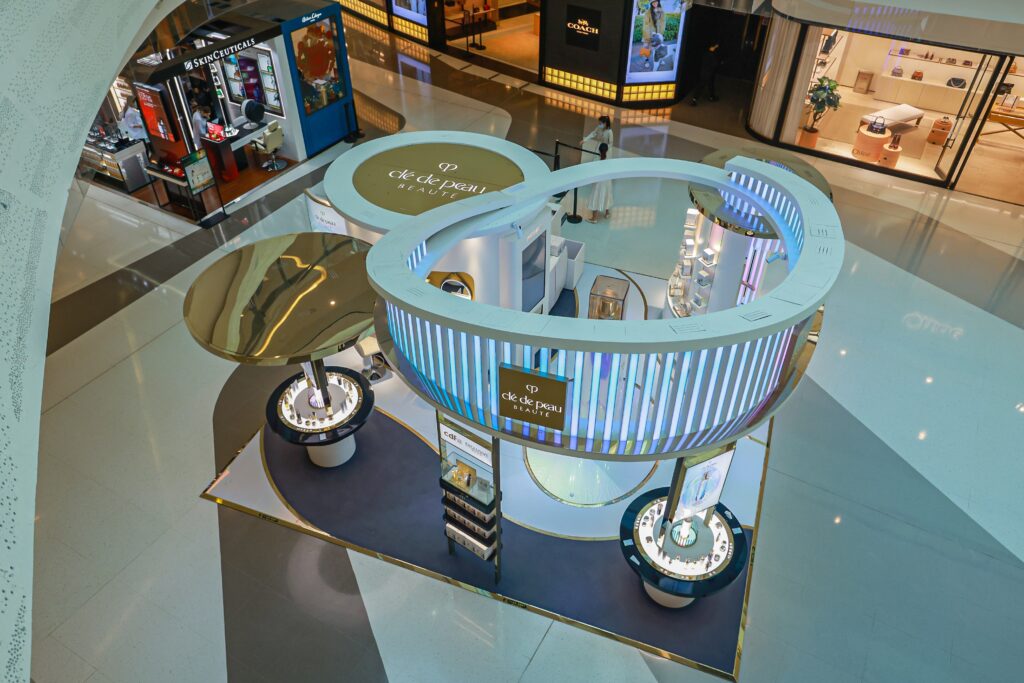 Clé de Peau's pop-up shop and streaming event drew over 700,000 viewers and 6.4 million impressions on Yizhibo. During the live session, viewers could take a virtual tour of the store and learn about unique products and promotions. At the stores, shoppers were encouraged to scan QR codes, use augmented reality makeup try-on mirrors, and take selfies in front of a virtual aurora borealis to share on social media.
Although the concept of pop-up stores is not new, they have been generating excitement and capturing the interest of shoppers for quite some time. Aesthetics, high-tech, personalisation, exclusivity, and strong connection with customers via social media platforms are common themes of successful pop-up stores.
5) Consumer Cities – A New Domestic Travel Retail Channel
China will spend five to 10 years creating multiple international consumer cities as part of the 14th five-year plan to boost an 'internal economic cycle.' This includes the implementation of policy incentives for Chinese outbound tourists to shop in the home market.
Apart from the policy support in Hainan, both Beijing and Shanghai laid out plans to:
-Attract more international brands in September 2021
-Increase the number of duty free shops available to Chinese consumers
-Allow more categories of duty free goods
-Increase the duty free shopping quota per consumer
6) High-speed Rail Duty Free Shopping
According to the Chinese government, high-speed rail has opened up new avenues for economic growth. Purchasing a milk tea or Starbucks coffee on the high-speed train was considered a luxury when it was initially built. Passengers on high-speed trains today can find duty-free luxury products.
Duty-free sales on high-speed trains provide opportunities for international firms to engage with Chinese consumers more effectively. Brands wishing to expand their business can use this current network to promote, and increase sales in these unexplored consumer groups.
Get in touch with us to explore these trends further and catch the demand of these post pandemic Chinese tourists.