China's 400+ million millennials represent a massive and emerging consumer demographic with a significant economic influence. Most millennials own smartphones, which they use more frequently and in more diverse ways than their counterparts in the West.
Millennials are fans of high-end brands. According to projections, they will account for 40% of luxury goods sales by 2024, with 50% of that age group between the ages of 18 and 30. Here are key insights related to this Chinese consumer of 2022.
The Chinese Millennial Vs The American Millennial – What's The Difference?
In the United States, Boomers frequently rejected their parents' views and ideals – they rejected authority, pursued their passions, and became the Me Generation. This was revolutionary at the time, but American Millennials now see it all as the norm.
In China, clearly, things are considerably different. The older generation was raised during the Maoist era, when starvation was common, essentials were scarce, and education was discouraged. As a result, China's Millennials have internalized the notion that pursuing luxury — even relative luxuries like large meals out and fancy tea beverages — is a worthwhile endeavour.
They indulge themselves as "foodies," spend lavishly on luxury items, and study overseas. Though many might dismiss this, they are, in some ways, fulfilling their parents' ambitions.
Chinese Millennials – Shopping Attitudes & Behaviour
With over 350 million people, Chinese millennials are the country's largest consumer segment. 54% of Chinese millennials use the internet to shop. The great majority of consumers do not buy in the spur of the moment. Chinese millennials are concerned about the quality of their purchases.
Chinese millennials are technologically sophisticated and a primary driving force behind luxury goods. They mainly rely on recommendations from their online communities. To thrive in retail, you must first grasp the concept of "connectedness" among these millennials, as well as how they prefer to seek advice, compare prices, and conduct research before making a purchase.
In the next years, a majority of them will have families, and it is projected that they will be a significant consumer group for family consumption as well.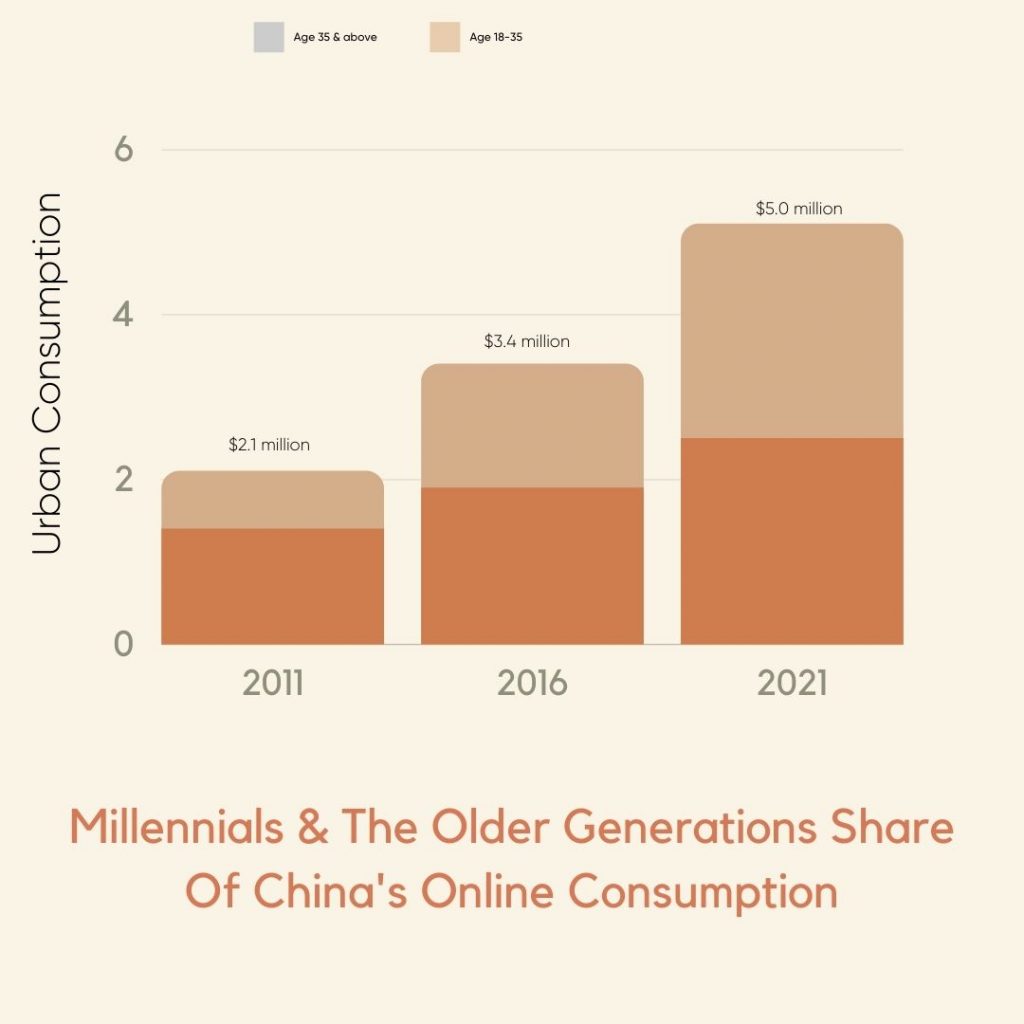 | | |
| --- | --- |
| CAGR 2016-2021 | Share Of Total Consumption by 2021 |
| 11% | 69% |
| 5% | 31% |
Chinese millennials are poised to become the most powerful consumer sector and the dominant consumer force. They are keen on purchasing:
1)Services
2)Educational Development
3) Supplements for Health
4) Pet Supplies
5) Small household appliances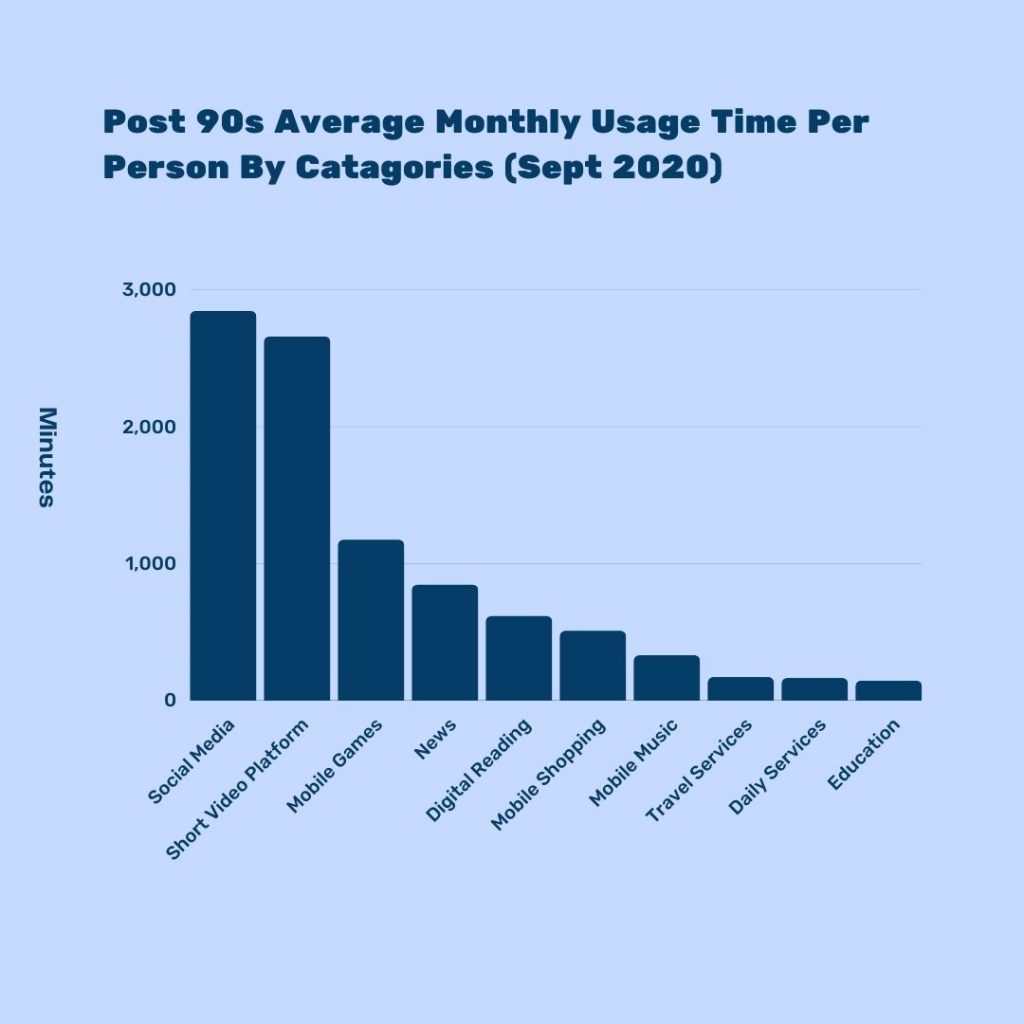 Post-millennials spend the majority of their online time on social apps, short video platforms, and mobile gaming.
Top 4 Characteristics Of The Chinese Millenial in 2022
1) Lifestyle Upgrade
In the pursuit of a healthy lifestyle, millennials seek premium goods and services that improve their own sense of well-being. They are also willing to spend money on trips & holidays. When making a purchase, 64% of respondents considered the overall brand image to be extremely essential.
They prefer high-quality goods and services and are responsible for rapid growth of service consumption in China
2) Striving To Be Unique
Quality is in high demand among millennials as they purchase increasingly personalized products.
3) Experience Oriented
Millennials spend a bigger proportion of their discretionary income on retail products than preceding generations. They are motivated by convenience in the social, entertainment, and eCommerce sectors. The right experience is a powerful motivator for spending.
Salespeople play an important part in creating an enjoyable environment for customers by providing well-rounded service. A terrific shoe buying experience would brighten the day for 52% of respondents.
4) Locked Into Social Media
For millennials, social media and mobile buying are the most important consumption channels. They are the most active users of everything from livestreaming to photo sharing. Trust in influencers and key opinion leaders (KOLs) is also important. The majority is unaffected by celebrity branding.


Chinese Millenials Consumption Trends
1)Chinese Chic
Chinese millennials have a strong sense of national pride and place high importance on creativity. They choose things that blend traditional Chinese culture in a way that is aesthetically pleasing.
2) Concerned with Health
Chinese Millennials are becoming more concerned about their health. They buy healthy and organic foods and products, as well as low- or no-sugar drinks.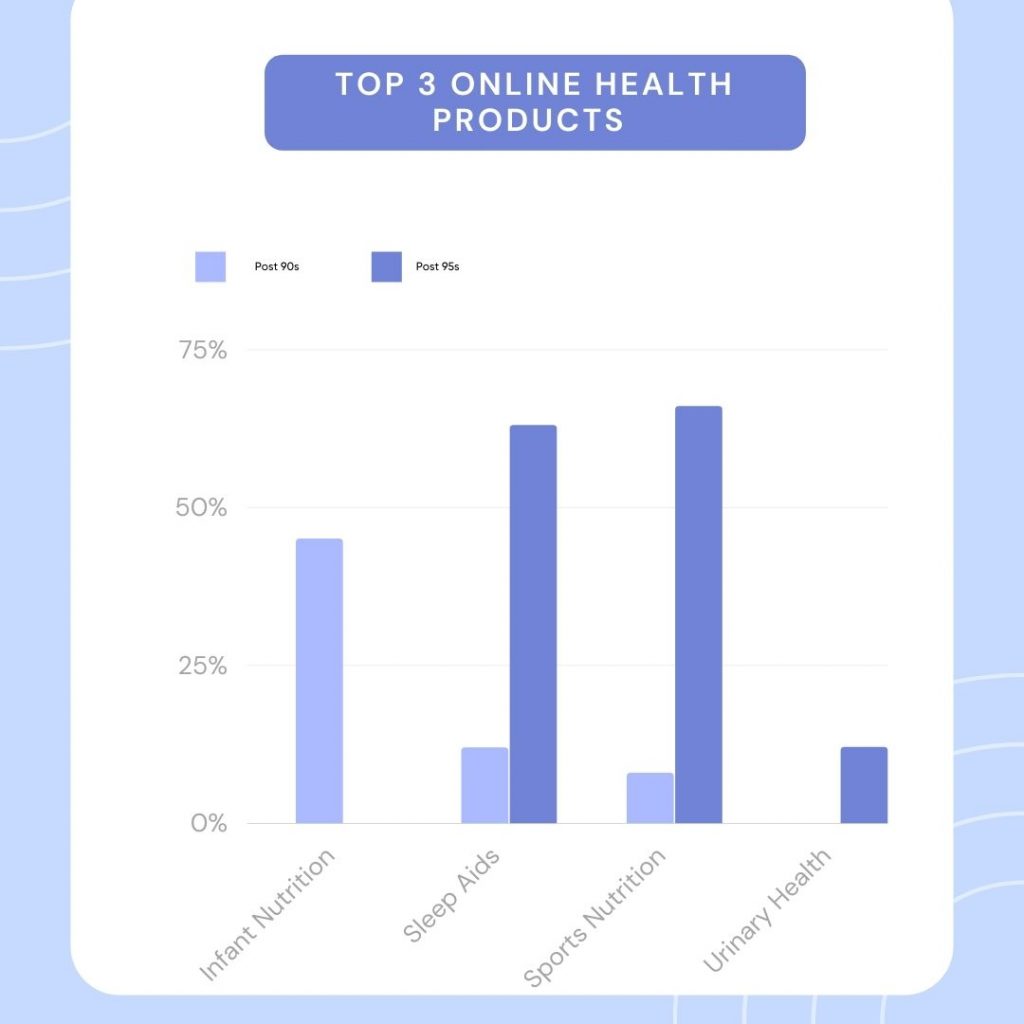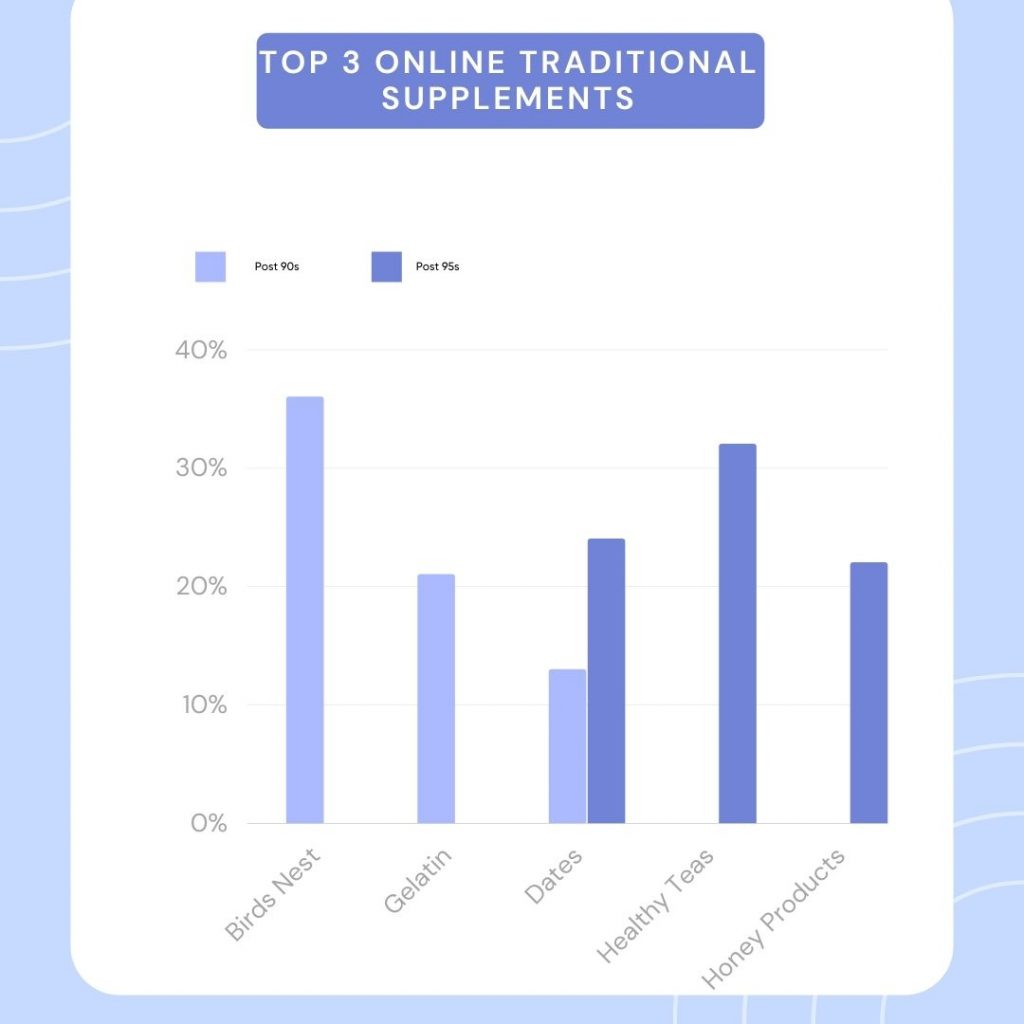 Going to the gym has become more popular among Chinese millennials. As a result, some consumer habits have shifted. Consumption of health-related products is being driven by those from the post 90s and 95s generation.
3)Luxury Goods
According to a Morgan Stanley poll, 76% of luxury goods purchasers are millennials. 89 %of the millennials polled have purchased their home entirely or paid off their mortgage.
4)Maternity and Baby Items
Apart from baby products and education, new mothers are spending more on themselves, compared to previous generations. They spend money on cosmetics created especially for pregnant ladies and postpartum recovery.
At Digital Crew, we understand Chinese millennials in order to capitalize on market prospects. We are a Chinese digital marketing agency that focuses on key themes and trends that are vital when profiling this distinct and significant consumer category. Contact us to know more.