The Asian NFT marketplace is booming, and there is a lot of money and billions of people waiting to enter this market. According to experts, NFT adoption in the East is on track to outpace that in the West.
Since the explosive popularity of NBA Top Shot in late 2020, NFTs have witnessed a boom. However, Asian consumers have been rather sluggish to enter this realm – until recently.
The Beginning – A Relatively Muted Reaction
Web traffic for the OpenSea NFT marketplace — which last year represented more than 90% of NFT sales globally — suggests that more than 60% of visitors to the online marketplace originated from the United States. There were no Asian countries in the top five, and the fifth-ranked country, Canada, accounted for ~ 2% of OpenSea traffic.
Although there is an Asian-language NFT marketplace, their volumes are insignificant in comparison to OpenSea's.
The Tides Have Turned In 2022
The NFT customer base in Asia is shifting. Even while the market for cryptocurrencies such as Bitcoin remains stagnant, NFTs are gaining popularity in Asia.
Initially, it was assumed that the surge was led by buyers in the United States, but it was later discovered that much of the activity was likely driven by Asian customers.
Last month, for example, the PhantaBear NFT collection, co-created by Taiwanese pop icon Jay Chou, had a seven-day trading volume of 17,194.22 ETH (US$53,783,638), knocking Bored Ape Yacht Club off its long-standing top spot.
When Asia's 4.7 billion people — or about 60% of the world's total population — become NFT consumers, the global market will certainly shift even further and may become unrecognizable.
Southeast Asia Leads This Trend
Southeast Asia is leading the way. According to Finder.com data, Southeast Asians account for the majority of NFT users throughout the 20 nations surveyed. The list is topped by three Southeast Asian countries:
1) The Philippines
In the aforementioned Finder survey, the Philippines scored top in NFT ownership, with 32% of Filipino respondents owning at least one NFT and the likelihood of NFT adoption in the country reaching 41.5 percent.
2)Thailand
Despite the government's stance, the creation, retailing, and promotion of NFTs in Thailand remains strong.
Metaverse Thailand, for example, recently held its first virtual property sale, allowing users to purchase land from an actual map in the heart of Bangkok and become virtual landowners.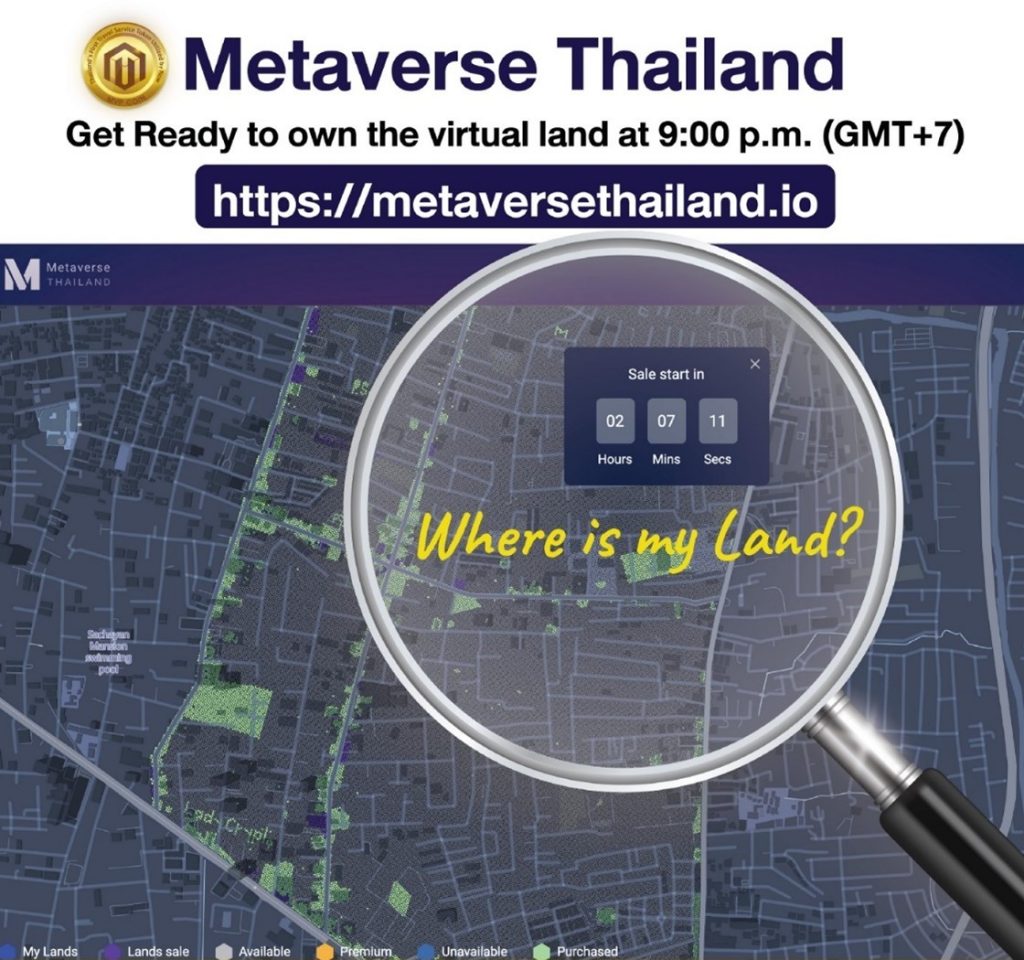 Metaverse Thailand, a project that prides itself on providing a virtual world that integrates digital technology, sells 40x40m sections of virtual land for roughly $3 a piece, making it more inexpensive than similar platforms like Sandbox and Decentraland.
3)Malaysia
Malaysia has a high level of NFT exposure. As part of its aim to establish itself as a leading technology firm in the food and beverage industry, MyeongDong Topokki, a Korean restaurant chain in Malaysia, issued 1,000 pieces of NFTs that are available for purchase at OpenSea.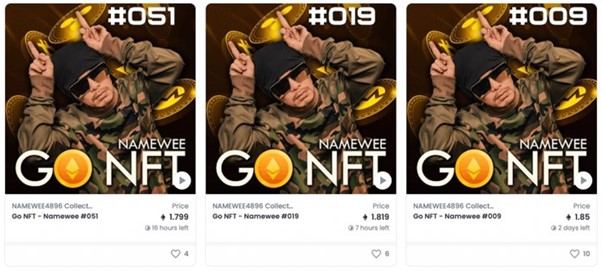 Namawee, a controversial Malaysian rapper, also published his latest track as 99 NFTs, which sold out in three hours and earned him 209 ETH, or around $845,000.
Will NFTs face the same fate as cryptocurrency in China?
In China, the world's most populous country, cryptocurrency transactions are prohibited, but NFTs are permitted as long as there is a holding period following purchase and no hasty resale.
China's state-backed blockchain services network (BSN) announced last month that it would be setting up an NFT infrastructure soon. Earlier this month, CryptoPunk #8690 was auctioned off in Shanghai for 5,232,500 yuan ($823,300).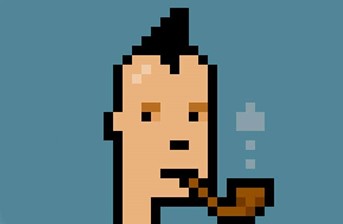 Though the Chinese government stipulates that NFTs be purchased and sold as "digital collectibles" and prohibits speculation, the CryptoPunk transaction indicates Asian market interest in NFTs that, unlike Chou's PhantaBears, have no obvious Asian connection.
China's lawmakers are expected to take a light-handed approach to regulate NFTs. Non-fungible assets, such as works of art, are often controlled less strictly than fungible assets, such as currency and stocks.
The Asian NFT Marketplace Thriving On Discord and Twitter
The business has also seen a steady increase in the number of central and south Asian artists on social media platforms such as Discord and Twitter. NFT Asia, a community for Asian NFT artists, has over 2,700 Discord followers and over 9,000 Twitter followers.
Another source of growth in the space is the use of NFT pay-to-win games. The Play-To-Earn 'Axie Infinity' game by Vietnamese business Sky Mavis was one NFT game that saw quick growth in Asia.
Daily active Axie players increased from over 10,000 in January 2020 to over 2 million in 2021, according to gaming analytics site ActivePlayer.IO. Axie was most popular in the Philippines, Venezuela, the United States, Indonesia, Thailand, and Malaysia.
The Risks Involved In Asian NFT Marketplace
With the spotlight on NFTs, some people can take undue advantage of all the hype that surrounds it. There will be projects that pretend to be from Asia, but are not. We have seen this with female-led projects like Fame Lady Squad (FLS). This  NFT project dropped earlier last year, but it was later revealed to have been founded by three Russian men.
Many artists have complained about plagiarized work, bootlegging, and identity theft in the Asian NFT marketplace. Even on OpenSea, the world's largest NFT marketplace, NFT artists say that their requests to remove accounts that are copying their digital art are ignored.
NFT Thefts (a Twitter feed) is aiming to educate artists on how to preserve their stolen digital art. Artists, for example, can register their copyright concerns with the Digital Millennium Copyright Act. This shields qualifying web service providers like Google from monetary consequences for copyright infringement allegations.
NFT marketplaces have already begun to provide verification badges for artists who own the work, but it remains to be seen whether this will be sufficient to protect them.
Before Becoming Mainstream
Finally, before NFTs can be used by a large number of people, whether in Asia or elsewhere, the technology for creating and utilizing crypto wallets, as well as navigating decentralized finance, must become more user-friendly.
The barrier that consumers confront when dealing with digital assets and cryptocurrency must be reduced. To make the area as user-friendly as possible, EAST NFT is now offering a custodial wallet and allowing users to purchase NFTs with credit and debit cards.

The company believes that future growth in the Asian NFT sector will be determined by the general public's level of confidence with the technology.
Get in touch with us to know more about how your business can successfully and securely move into the Asian NFT space.