The Chinese E-commerce Market Is Opening Up To The World
The Chinese e-commerce market is growing steadily year-on-year with its inbound population of 1.418 billion that patronizes local as well as global products from other countries. The e-commerce market is the largest in the world and accounts for more than 40% of the total global e-commerce spending and has projected to reach US$ 1.6 trillion within the next two years. American, European, Australian and Asian companies looking to enter the Chinese market often miss out on details before entering the market that could cost them a fortune.
Here's What You Need To Know About The Chinese Market
1. How Does Online Retail Work In China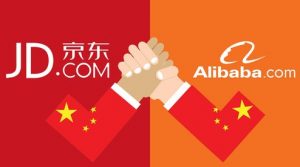 The world of e-commerce in China is vast, thanks to high internet usage that brings a footfall of about 700 million consumers to the e-commerce sphere. Local Chinese e-commerce sites like Alibaba, JD.com, Pinduoduo and the newest one on the block – Xiahongshu. What pushes e-commerce consumption are all-purpose apps like WeChat, that lets consumers shop through the same app that they use to text and book hotels.
2. What Is The Difference Between Chinese and Western Markets?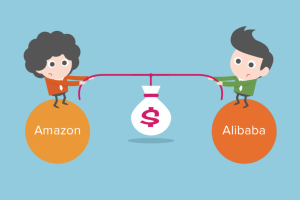 Now that you have a fair idea about the e-commerce landscape in China, let us burst your bubble about how Chinese consumers shop online as compared to the western world.
Online shoppers, in general, spend more time comparing products, reading product descriptions and checking reviews. Chinese shoppers' shop from Alibaba, JD.com and Xiahongshu lately. Alibaba represents 80% of e-commerce with its online e-commerce platforms namely Taobao and Tmall.
As a C2C platform, Taobao allows customers to buy and sell goods and services among themselves, while the Tmall marketplace mainly focuses on B2C e-commerce and accounts for more than 70,000 domestic and international online retailers.in China. They like receiving their orders within 24 hours and accessing customer service until 10 pm.
Western shoppers are used to shopping from Amazon and eBay. Amazon is a B2B and B2C marketplace. As a B2B marketplace, it functions like any other online selling platform where customers buy products from a variety of choices. The B2C market strategy is what sets it apart from the other western e-commerce platforms. It follows a multi-leveled e-commerce strategy that lets anyone sell anything right from vintage DVDs to used merchandise for fair prices.
Difference between Alibaba and Amazon's Business Model
Amazon does not impart data with third-party sellers or brands as it wants to generate revenue and wants its partners to compete for optimal pricing results. Alibaba, on the other hand, shares this data with brands to empower them to make more sales on the Alibaba platform.
3. Mobile Access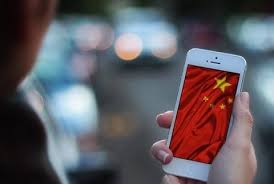 The Chinese love instant shopping, thanks to the WeChat revolution. 95% of the Chinese shoppers make purchases from their mobile phones. Mobile e-commerce accounts for 71% of China's total e-commerce. There is an interesting reason behind their high usage of mobile phones that you can gauge from our previous blog.
4. Easy Payment options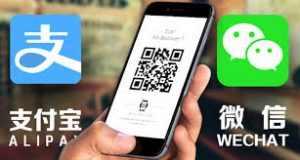 The Chinese are accustomed to quick payment options with quick service that gradually follows. One of the fastest ways to penetrate the e-commerce market is a combination of quick service and more importantly quick payment options like Alipay and WeChat Pay. The two payment gateway options dominate 92% of the total mobile payment market share. An association with these payment options will result in quick consumption because of the reliability quotient.
5. Build strong relationships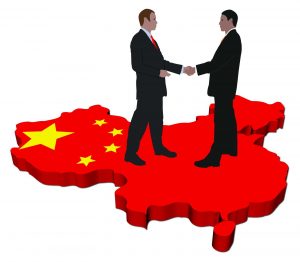 'Establishing strategic partnerships with local support is one of the most successful formulas to enter the Chinese market' – Ophenia Liang, Co-founder, Digital Crew.
The Chinese believe in Guanxi, which means good relationships. The key is to spread your networking net wide open to local suppliers, logistics partners and business advisors. The connections will help you gather well rounded knowledge about the Chinese e-commerce landscape to reach out to the locals as an authentic entity.
6. Marketing to Chinese Consumers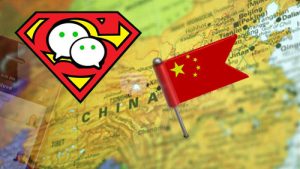 When you enter a Chinese market, you will have to let go of Facebook, Instagram, twitter, Whatsapp, Google etc. and localise your marketing strategy to adapt to the Chinese market. You will have to set up a local Chinese website, optimise for Chinese search engines like Baidu and use WeChat and Weibo marketing to reach out to your targeted users.
Conclusion
Entering the Chinese e-commerce market will be easier when you have a strong hold over the consumers and build your brand image while keeping Chinese brand guidelines in mind. Some brands have been successful while some have failed because of these minor mistakes. One of the recent examples is Dolce & Gabbana, a successful international brand that lost its hold over the Chinese market simply because they didn't respect Chinese sentiments.