Released in 2017 by Tencent, the WeChat Mini Program is a part of the internal WeChat ecosystem; i.e this mini-app does not need to be installed separately.

Developers can supply ad spaces within these mini apps, and companies can bid on these ad spaces, based on impressions. WeChat Mini Program ads take the form of pop-up banners.

They've also permitted mini-games to be played within the app, as well as ad space as popups when starting or ending a game. Let's start by taking a closer look at the mini-program itself.
Multifunctionality Galore
WeChat Mini Programs are 'light' sub-apps that run within the main WeChat app. This implies that users do not need to exit WeChat.

The Mini programs may be used for a variety of tasks, including e-commerce, bill payment, bookings, and much more…

• Simply scan a QR code to watch online episodes of your favorite show.
• In-built voice translation tools are excellent for people who need to converse in an unfamiliar language when traveling abroad
• Instead of taking a guided tour, overseas visitors can use WeChat's mini-guide to provide directions and show them around sights
• A motor bike-sharing service is available
• While shopping at the supermarket — customers can scan things and pay promptly
• Fast-food discount coupons, surveys, photo filters, and public transportation timers are also available
The ease of use of a mini-program has resulted in over 600 million overall users and a DAU (Daily Active User count) of 230 million. Each user, on average, uses Mini-Programs four times per day, giving it another excellent location for your WeChat advertising message to be seen regularly.
A Quick Comparison
Here is something that will come in handy while budgeting. Let' compare WeChat mini program ads to WeChat Moment ads & Official Account Ads:
| | | | |
| --- | --- | --- | --- |
| | Scheduled Ads | Bid by Impression | Bid by Click |
| WeChat Moments | ¥50,000 (Lump sum),¥50-180/ 1000 Impressions | ¥50/ day,¥1.5/click | – |
| Official Account | ¥1,000/time,¥15-40/1000 Impressions | ¥50/ day,¥1.5/click | ¥50/day, ¥0.1/click |
| Mini Programs | ¥1,000/time,¥15-25/1000 Impressions | ¥50/ day,¥1.5/click | ¥50/day, ¥0.1/click |
| Mini Games | ¥1,000/time,¥60-70/1000 Impressions | ¥50/ day,¥1.5/click | ¥50/day, ¥0.1/click |
Types Of WeChat Mini Program Ads
WeChat mini program advertising is divided into three categories:
1. Banner Advertisements
Banner Ads are placed within Mini Programs and have the same layout as the ad stickers seen in WeChat Official Account Ads. Similarly, this category includes a variety of formats and business purposes to pick from.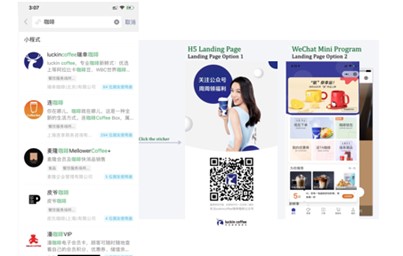 2. Mini-Game Advertisements
The Mini-Game Ad appears in the form of a 6-to-15-second video that is redirected to the landing page. Mini-Game developers incorporate the act of seeing the WeChat advertising page in the game plot and tie it to incentives provided within the game. Users can obtain prizes such as in-game items or unlock a new level – if they find the ad's trigger, click on it, finish viewing the video, then close the window.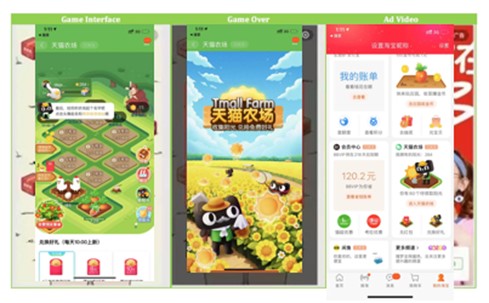 As a result, your WeChat advertising page's click-through rate is dramatically increased, and everybody who clicks on it hears your entire ad message because it cannot be halted or turned off.
3. Pop Up Ads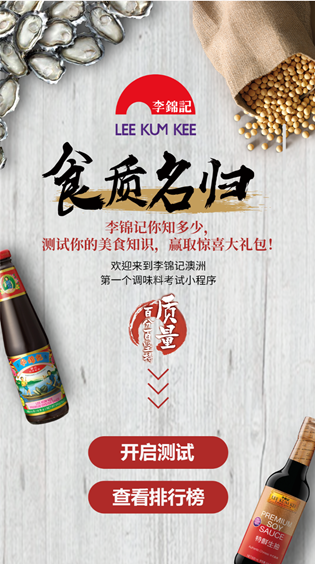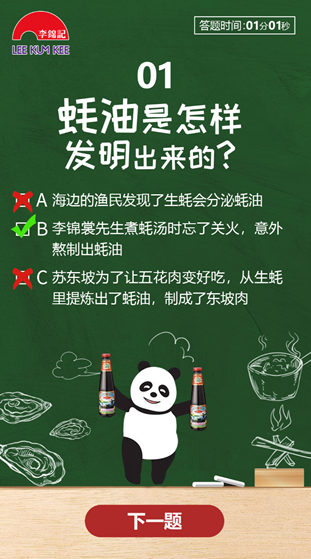 A pop-up ad, as the name implies, is a card-style picture ad that appears when consumers activate particular circumstances within a Mini Program. Typical circumstances include – switching tabs, the end of an App process, or pausing an embedded video.
In Summary
• The Aesthetics of your WeChat Mini Program ads must be first-rate, because this is the first thing your potential consumer will notice. It will surely influence their decision to click or leave.
• Be social, as this is the essence of WeChat. Allow your consumers to interact with their friends by utilizing your mini-program
• Entertain your consumer while remaining astute
Thus, we see that these mini-program ads are a valuable tool in a business's Chinese branding strategy. Digital Crew is a WeChat Marketing Agency that can help you develop your brand in China with Wechat Ad strategies that produce results.

Get in touch with us today.