The worldwide pandemic has emphasized the need for "connection" and has compelled us to adapt and connect in novel ways.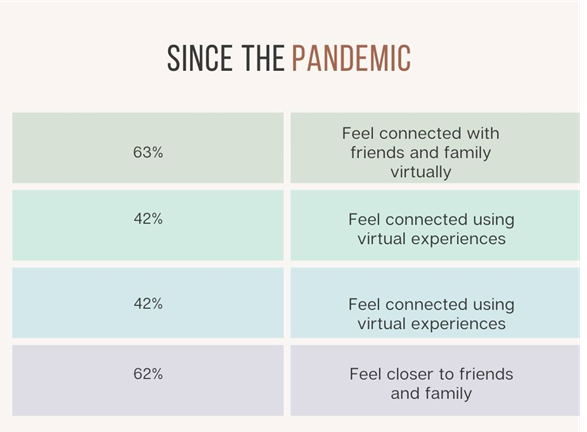 Asian customers prefer to purchase goods and services based on suggestions and inspiration from people they trust. This could include family, friends, and groups, as well as genuine influencers they follow on social media. They want to be inspired, informed, and confident in their purchases.
Did you know that two of China's biggest live-streamers, Li Jiaqi and Viya, sold $3 billion in merchandise in just one day (October 2021)? That's approximately three times the average daily sales on Amazon!
This is the capability of social e-commerce. And it's projected to sweep the globe, becoming a $1.2 trillion wave of change by 2025.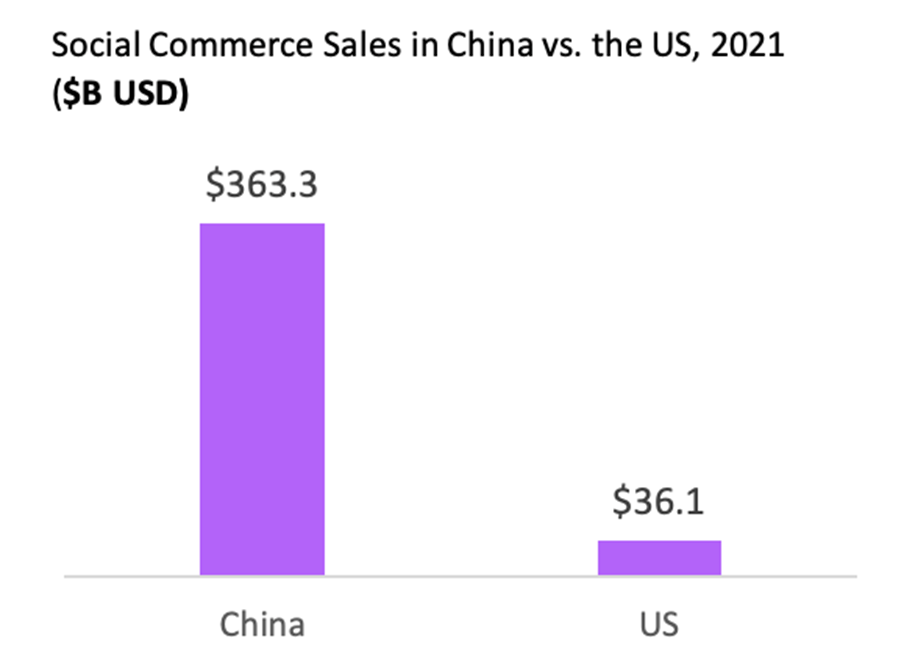 Social e-commerce enhances the purchasing experience by encouraging discovery, enabling personalization, and leveraging individuals' expertise and authenticity to foster confidence.
All of this is already happening in China, where social e-commerce platforms such as Taobao Live, Xiaohongshu (Little Red Book), and others produced over $400 billion in sales in 2021 alone.
What Exactly Is Social Ecommerce?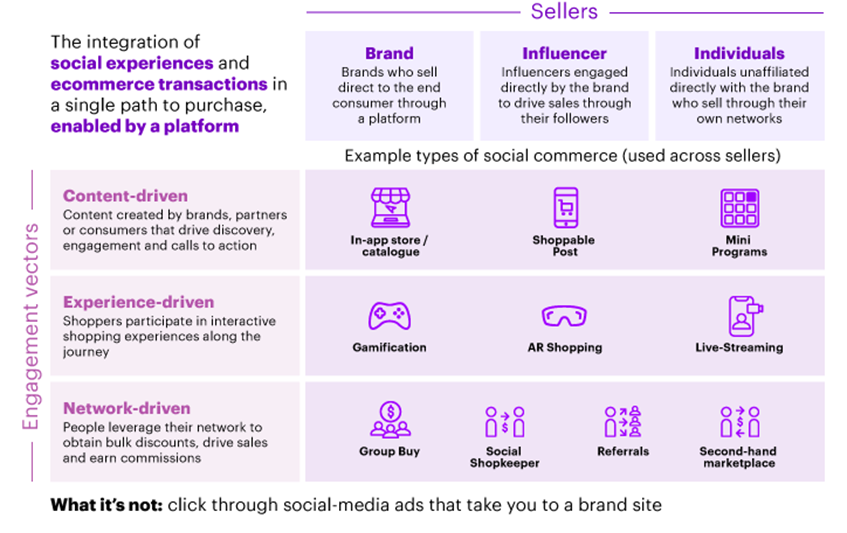 The engagement vectors depicted in the figure above represent the three primary ways social ecommerce engages the Asian audience.
1. Content-driven: Authentic discovery, engagement, and action are driven by unique content provided by businesses, influencers, or individuals. Social media users, for example, are discovering new goods and experiences through shoppable posts and in-app stores on platforms such as XiaoHongShu, Pinduoduo, and WeChat, to mention a few.

2. Experience-driven: These channels allow for shopping as part of a larger experience; most typically livestreaming. But it might also include AR / VR activities or gaming.
In China, there appears to be significant enthusiasm behind AR and VR experiences. The required ecosystem appears to be in place: a favorable legislative climate for developing technology, expansive 5G networks, advancements in affordable consumer-ready AR and VR gear and software, and increased interest from local tech behemoths. Also, with the metaverse looming, virtual experiences will come to the fore.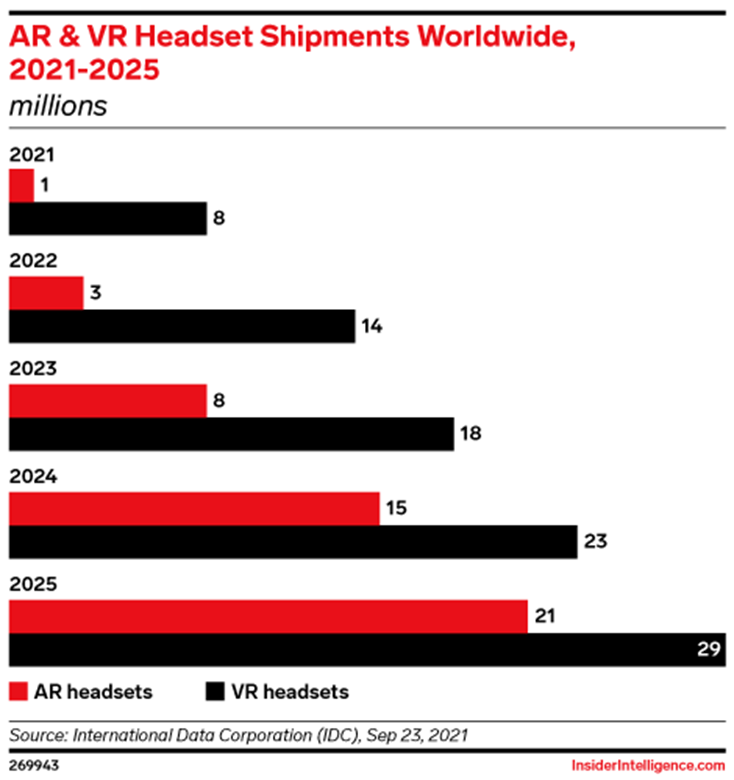 Immersive and virtual tools have already been used in e-commerce, and in recent years, internet users in China have warmed to avatar-based social platforms, nonfungible tokens (NFTs), augmented reality (AR) try-ons, and virtual celebrities, particularly after the pandemic prompted people to seek more immersive online experiences.
3. Network-driven: People are buying and/or selling, via their existing social networks. This could imply banding together to obtain bulk discounts, a strategy adopted so successfully by Pinduoduo in China that it currently has more active buyers than Alibaba.
Individuals may also use their influence and network to increase sales and earn commissions. Meesho in India today has over 13 million businesses that communicate with their consumers via social media platforms like as WhatsApp.
What all three have in common is that they are all fueled by people's creativity, intellect, and power.
It's not just superstars that turn their celebrity into riches through big-brand collaborations; there are millions of individual artists, influencers, and resellers who make money on their preferred platforms.
As the battle among social platforms heats up, each platform is offering authors incentives to increase their user base. These influencers are grabbing control of established brands as their networks expand.
Defining The Social Ecommerce Ecosystem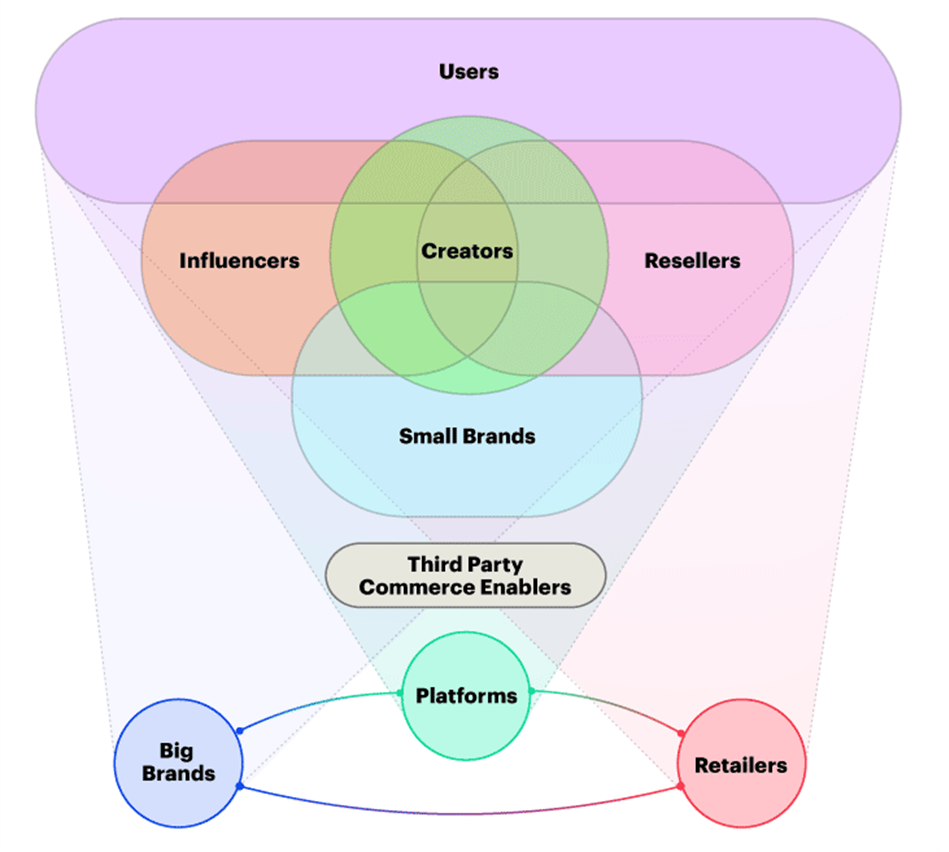 Any brand, irrespective of its current size, can sell through social e-commerce. And, anyone can now become or develop their own 'brand' and reach a market directly. Thousands of small businesses will continue to compete with big brands.
For example – Glow Recipe is an independent beauty company. It only joined TikTok's shopping program in April 2021. Today, it currently earns 90% of its traffic from first-time shoppers. The brand initially made waves when it was featured in a TikTok video by an influencer with over 7 million followers, resulting in a 600% increase in sales.
Market Forecasts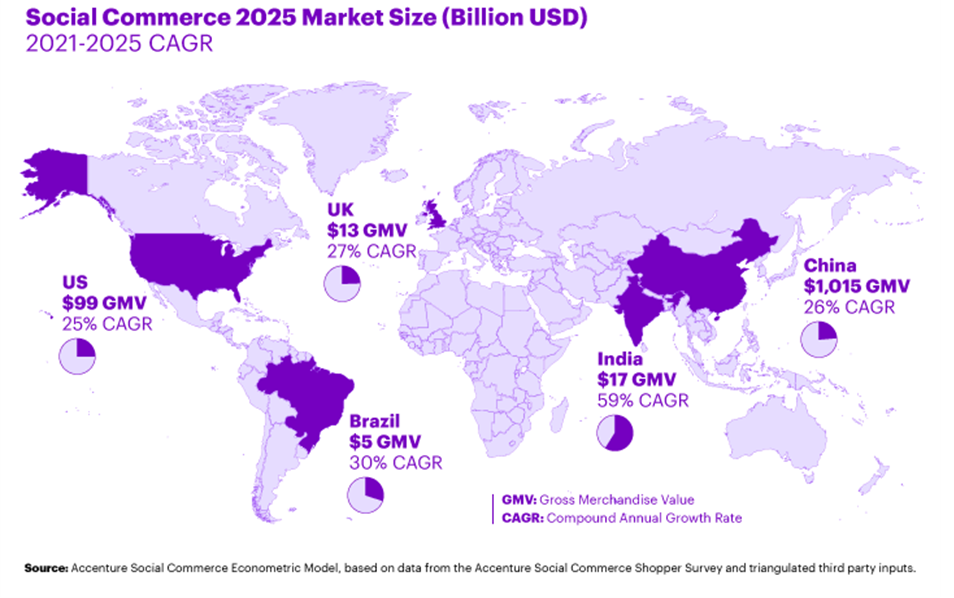 Businesses will be able to establish the correct incentives for users to drive their own best experience within a dynamic ecosystem of platforms, marketplaces, social media, brands, resellers, creators, and influencers if they collaborate and share data, insights, and capabilities.
Digital Crew is a multicultural marketing and management agency that can aid you in your efforts. Get in touch with us today.