Here's How Market Research Reduces Business Risks
Market Research to a business is what salt is to food. You may have used the best meat, rice, spices but you ignored the sole ingredient responsible for the taste palette. Is your dish going to be appreciated well? The guests that want to be 'nice' might shrug it off, but the taste sensitive ones will point it out. The difference in the market research situation is that there won't be any 'nice' guests. You have to figure out your sole ingredient and add it to your marketing mix before you set out with any new business moves.
Market Research Is Crucial For Any Business At A Stage When It Wants To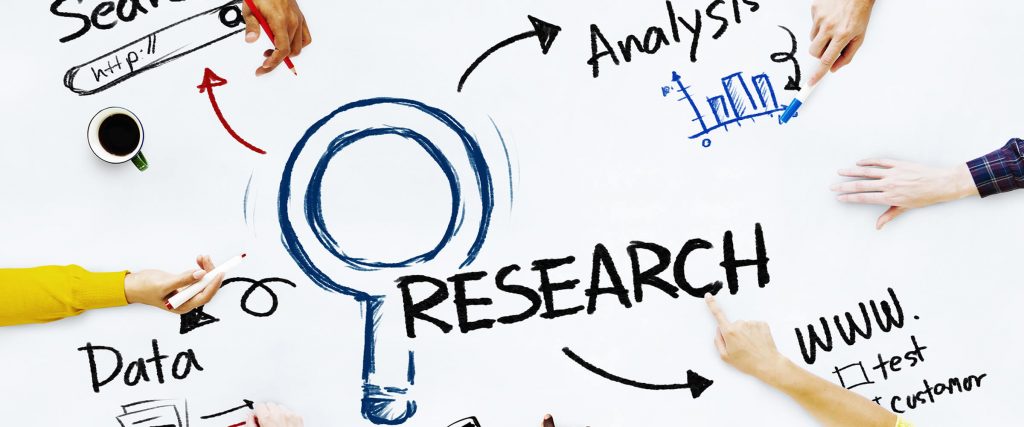 Introduce A New Product
Improve an existing service
Outlive Competitors
Attract A New Set Of Customers
What Is Market Research?
Market Research in simple words is procuring knowledge about your potential customer. A business exists because of its customers, therefore any future steps to grow the business in a certain direction will require a thorough understanding of what the customer wants and what gaps you can fill in.
The Importance Of Market Research
Your business doesn't have to commit to a mammoth-sized marketing budget that will be spent on focus groups or futile surveys but instead you focus on understanding the most important point of your business – Customers. Market research can begin with a simple conversation and take off in varied directions. We will delve into the details on beginning your market research in our next blog, but for now, lets understand how it is beneficial to your business.
Let's Analyse These 5 Ways Market Research Can Boost Your Business
1) It Can Help You Set Refined Business Goals
Let's assume you have a business that manufactures pens and currently your profits are amounting to 40%. You as a business will want to upscale the profits to 60% next year and for that reason you have to analyse the areas where you can improvise. Market research will help you define your goals and help you determine the directions towards growing your next customer base.
The questions that might arise are:
-Do I want to grow my customers via a new untapped market segment?
-Do I still have room for growth among my current target audience?
-Do I have to determine a new product for this new audience?
These questions will give you a new roadmap to acquire that additional 20% of the profit
2) Define Your Customers
Who will buy your pens? What are your ideal customer personas? How often will they buy? Will they buy into your new product variant? Do they want any other product?
Netflix goes that extra mile to understand their customers well. Netflix collects a huge amount of data on customers to create hyper-personalized recommendations. It uses that data to help customers find their new favourite shows and to create award-winning original content that is exactly what customers want to see. Netflix has gained success by simply understanding customers and putting them first.
Market research will help assess the market to identify both key players and those on the rise. Furthermore, it will help you find the weaknesses in your competitor's approach. These are gaps that you can utilize to gain more customers. You can also learn what performed the best for the competition. In turn, you will be able to think more creatively while modelling your new strategy.
3) Testing A New Product
You've certainly come across a supermarket where the sales team hands out samples of a new snack or a drink where customers try it and further invest in the new box of snacks or the entire bottle of a drink. You're also asked to fill out a survey on whether you liked the product or not at the end of the sampling activity. This itself is a part of Market Research.
Testing is a very important part of learning what works before jumping into the business world. Every business decision should be tested before fully exposing to your target audience. By market testing your idea or product, you will save yourself from additional expenses and most importantly, from delivering a bad product to the marketplace.
You can never be 100% sure that your product will instantly connect with your potential customer. With market research, you'll find out what approach you should take when marketing the product. You'll also find the key message that resonates with clients.
4) It Will Give You A Better Edge Over Your Competitors
When you have thoroughly understood your customers, you're unstoppable as a brand. It is thoroughly important to understand your competitors, who they are targeting and how you can bridge the gaps that exist in the market. You can target dissatisfied customers, understand their frustrations with the current competitor's products through product reviews or any other platform and utilise this information to improve your products or services.
Your market research might reveal that there's a segment of the market that your competition has neglected and this itself can act as a new opportunity for your business.
5) Create Relevant Advertisement
The Advertisement part is where you fire your bullet. After you've understood your audience and considered other factors through your research, creating relevant advertisement will be a cakewalk. You will save a huge chunk of your budget by targeting the right ads to the right people through social media, TVCs, Billboards, Emailers etc. and also get the desired results.
Conclusion
Market research is a long process but if you set the right objectives and an appropriate roadmap, your business can reap benefits in leaps and bounds. Imagine launching a marketing strategy that gives you effortless results after all that research?
The market is constantly changing with newer consumers, shifting trends and many other factors that will affect your business in a certain way. Nokia simply didn't catch up with the trends because this little ingredient was missing and sadly lost its share in the mobile market. Its never too late to pick up your pace and get started with market research before you embark on a new business journey