New Whatsapp Features Are On Their Way
WhatsApp Features: WhatsApp has come a long way ever since its first basic interface in 2009, giving blackberry messenger a run for its money. Today, with the onset of new social messenger apps flooding the digital world, WhatsApp still continues to sustain its userbase of 1.5 billion globally in 180 countries.
The messaging app has managed to keep users hooked and look forward to new updates.
As of 2019:
The average WhatsApp user checks WhatsApp more than 23 times per day
WhatsApp users in the U.S. are predicted to grow to 25.6 million by 2021
There are 3 million companies using the WhatsApp Business app
The New Rumoured WhatsApp Features
WhatsApp, just like any other app is all set to introduce features that are bound to keep users entertained and more engaged than ever. After it introduced the stories feature (Even though it was late to the party), the DAU (daily active users) increased from 450 million to half a billion this year!
The Boomerang Feature
WhatsApp will soon let you create boomerangs by looping your videos. The feature will be introduced through a video type panel when the video is less than 7 seconds. You can then send this video to your contacts as a status Update. Looks like the status updates are going to come back with a bang!
Memoji Stickers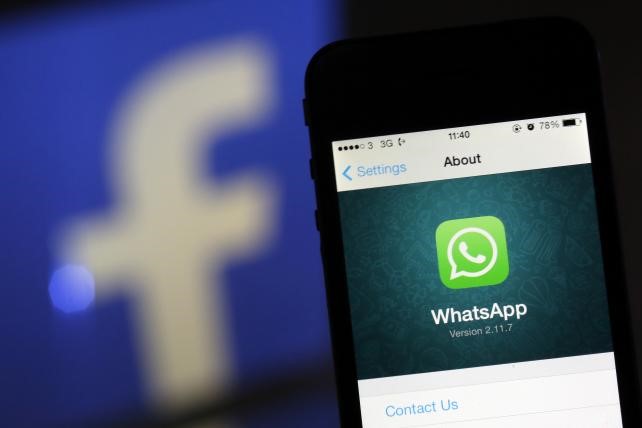 This feature is already available to users that have a beta version of the chat app on their iPhones. WhatsApp for iOS latest beta version 2.19.90.23 already supports the memoji feature but it has yet to be rolled out to other operating systems.
The Dark Mode
This is the most talked-about feature because of the benefits for the human eye. Individuals all over the world are experiencing acute eye strains because of the blue light and deviating from excessive mobile phone usage for this reason. The dark mode is set to be easy on the eyes and save mobile phone battery when it is introduced.
Contact Ranking
This feature is similar to Snapchat's 'Best friends' feature that allows users to segment their contacts based on levels of interaction (Also WhatsApp will determine these friendships and pass on that information to Facebook, so before you know it, you'll begin seeing personalized advertisements for you and your bestie!). There is always an ulterior motive behind these features. Moving on..
WhatsApp To Facebook To Instagram
This feature will be the first step towards the integration of the app with its parent Facebook. It is similar to your high school graduation picture with your parents (Parents and lack of privacy go together like jam and bread!). Users will be able to share their WhatsApp status posts on Facebook and Instagram.
Conclusion
While these features are still in the pipeline, it is important to understand how the app is progressing with its moves and keeping its users engaged by understanding user behaviour. Gen Z is now in the limelight and they have no patience, new patterns of usage and a thirst for more every day in the app world. Your success as an app or a product or a service will solely depend on how quickly you adapt to these changing trends.
For More Tips On Improving Your Service