Why Is O2O Marketing A Talk Of The Hour?
O2O Marketing – Online to offline marketing is already making waves in China to unimaginable lengths. When e-commerce marketing first surfaced over the internet, offline stores felt threatened with the competition out there, but that gap vanished with the onset of O2O marketing. O2O marketing has consciously connected offline services with users online and opened a market segment to both businesses and vendors.
Online to Offline commerce is a business strategy that draws potential customers from online channels to make purchases in physical stores. Online to offline commerce, or O2O, identifies customers in the online space through emails, social media, apps etc. and draw in that target audience to offline stores.
"The O2O concept is basically letting you login to physical spaces in the same manner you login to Amazon & Netflix" – a16z
How Is O2O Marketing Operating In China?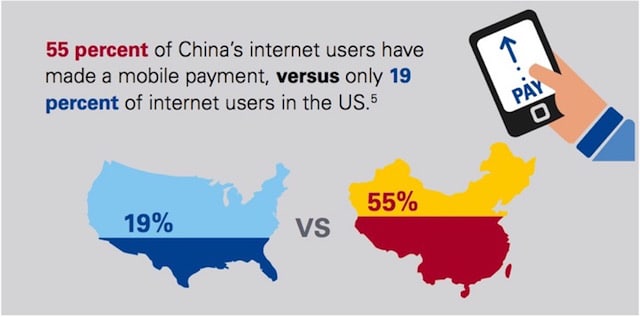 O2O marketing exists in almost all the industries in China right from Alibaba's virtual shopping mirrors to Car vending machines (yes you read that right. These machines let you scan your face for verification and then lets you rent these cars for 3 days), while some of us are still struggling to find a decent dealer who will let us rent a car for a day and the whole process of going back and forth with the quality of the offer is endless. China is 10 years ahead of us indeed and if we need to understand O2O marketing, we might as well learn it from the masters themselves.
If you belong to the retailing commerce front, its about time you dive deep into understanding O2O commerce, how it works, how it benefits your business and how to start an O2O business.
O2O In China
What Is The O2O Marketing Strategy?
This business model involves retailers that go all out with their offline and online strategy to capture their audiences. Online marketing and advertising methods propel retailers to find potential customers online, increase their awareness about the product or services and draw them to make purchases offline in brick and mortar stores.
Eg. Groupon hands out these offers that specify renewing it at the brick and mortar stores to draw customers offline and increase footfalls.
Alibaba was the proprietor of this concept with the introduction of 'new retail' that was driven by ''the integration of online, offline logistics and data across a single value chain''. This new retail concept manifested through Hema stores that integrated the online selection of groceries with offline collections. Jack Ma pointed out that 'With e-commerce itself rapidly becoming a traditional business, pure e-commerce players will soon face tremendous challenges.
7Fresh, a JD 'new retail' followed suite and introduced these offline stores to their customers as well. Amazon's acquisition of whole foods already gives us an idea of Amazon's next move of extending its footprint into the offline sales tunnel.
How Can You Implement O2O Marketing In Your Business Strategy?
It's All In The Data And Analytics
-An O2O strategy is mostly about data. To effectively bring online shoppers to offline retailers, you have to use analytics effectively. The better you understand your buyers, the more useful the data you can collect and it will be easy to sell to them in the future. Thankfully, obtaining valuable buyers' information with data science is quick and sophisticated. With more refined data, you can bring about a seamless and improved buyer's journey. This in turn will make a stronger impression of the brand of your product and services
-Mobilization
Mobile is one of the fastest scaling technologies to date. With the convenience of mobile in everyone's hand, many retailers and brands can attract more in-store targeted shoppers with creative location-based advertising campaigns. Thanks to the mobile platform and available insights that come with it, you can be with your prospects almost throughout their entire shopper's journey. Constant meaningful engagements at the most relevant time for them will lead to higher conversion and buyer satisfaction
-Personalization
Your brand needs to know when your customer craves your attention and when it doesn't. In order to leave a lasting impression that converts them into offline buyers, you need to personalize their experience. Strong metrics and customer feedback with powerful deep learning algorithms to churn out insightful information are crucial. It is imperative for marketers to focus on the customer's behaviour and to understand them on a granular level.
-Ample Payment Options
Customers all over the world are getting pampered with cashless payment options. As a retail brand, you need to offer customers convenient payment options for them to keep coming back to you. Their transactions with your brand also need to be secure and trustworthy. Chinese customers for example, blindly trust Alipay or WeChat pay, so if you're expanding your brand in a region with Chinese customers, you know the digital payment partner you will have to be associated with.
Conclusions
With all of that being said, it is highly important to come across as a genuine and trustworthy brand before you expect customers to flock to your retail store. In addition to that, you have to make sure that your customer's offline experience is as good as it appears online. If you as a brand fail to satisfy this gap, you will have to keep a close check on customer reviews and face the music from the sour end of the spectrum.
Ready To Approach O2O Marketing?