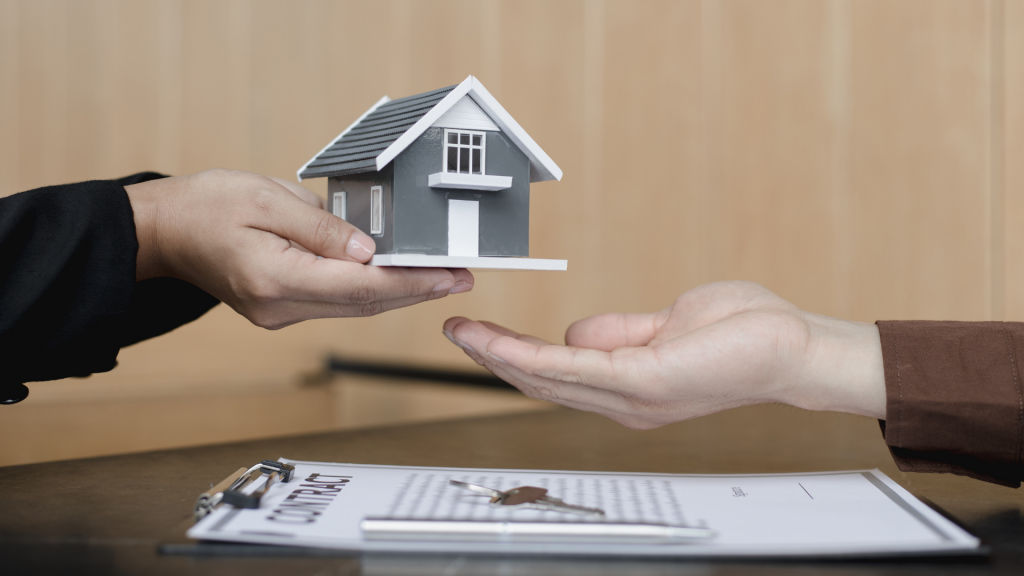 China's internet is well developed, where most of the industries are able to achieve their sales targets via online channels. This has helped to provide a chance for overseas real estate companies as these companies were out of reach for Chinese customers.
At present, WeChat, Baidu and various live-streaming platforms are top 3 channels for international real estate to sell their products to Chinese investors.
1. WeChat
International real estate brands can use WeChat Official Account(s) to output valuable content to attract potential investors. For them, valuable content mainly includes real estate investment-related news, related policy changes and industry information, tips about investing overseas real estate etc.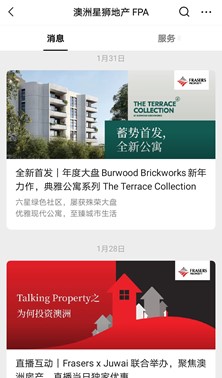 It is important to note that localization of the content can greatly improve the readability of the articles, which in turn makes those potential investors be more willing to learn more about the products. Therefore, most international real estate brands will choose to entrust professional digital marketing companies for branding content planning and WeChat accounts' operation.
In addition, most China's real estate enterprises commonly use WeChat advertising, but since overseas real estate brands may find it difficult to use WeChat Ads, especially considering WeChat's strict restrictions on the Ads, you can contact Digital Crew for assistance.
2. Baidu
Baidu is China's search engine giant, it's the first choice for people to search for information. Therefore, international real estate can also use Baidu to enter into the Chinese market.
Baidu Baike (Baidu Encyclodedi)
Brands can create terms on Baidu and generate an exclusive Baidu Baike page with details about the brand or project. Brands or projects that own an exclusive Baidu Baike page are often more likely to gain the trust of Chinese consumers. Therefore, in addition to the brand, most of China's housing enterprises will also create Baidu Baike page for specific properties. The same can be done for overseas property projects.
Baidu SEO
Baidu SEO can use optimized keywords to allow brands to let those messages they want their target groups to see show at the top of Baidu's search results page. It's very suitable for overseas housing enterprises that want to operate in the Chinese market for long term. This method requires some time for a professional to plan and execute, please contact Digital Crew for expert knowledge regarding Baidu SEO.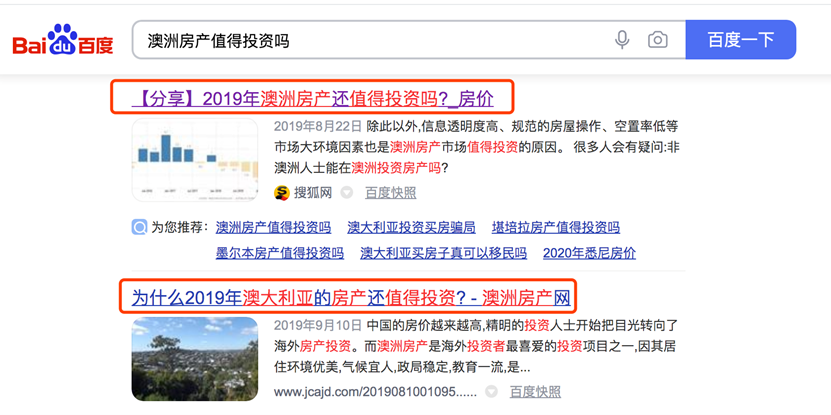 Baidu Promote
Baidu provides advertisers with a range of promotional services, which can be broadly divided into two mainstream directions: SEM and News feed Ads.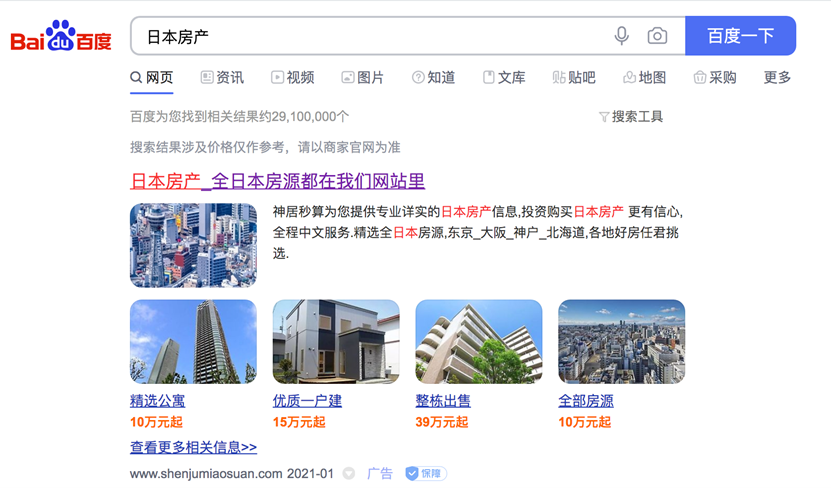 SEM Ads are in the user's search results page, this form can be related according to keywords, to achieve the effect of accurate delivery.
News feed Ads are in Baidu's APP and other content and information platform interspersed with the display of native advertising. Advertisers can also target the audiences, for example, overseas properties can be in the relevant topics of Baidu Tieba (special interest groups with exclusive pages) to run infoflow ads.
3. Livestreaming Platforms
Live streaming is currently one of the hottest promotion channels in China, the two most popular short-video platforms, Douyin (TikTok) and Kuaishou (Kwai), now are also the most mainstream live-streaming platforms. This form is a better way for Chinese consumers to know more about the projects' information for overseas properties that are not easily accessible to the site by themselves.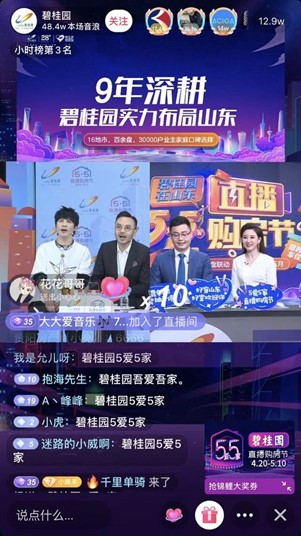 During the regular livestreaming, while introducing the real estates, brands can also share some of the practical information of overseas real estate investment, and with gifts, sweepstakes, purchase concessions, etc., to boost the sales.
To learn more about the means, techniques and details of international real estate sales in the Chinese market, please contact Digital Crew now! We shall provide you with personalized promotional solutions to help your international real estate brand open the door to the Chinese market.