Global Leadership Day, is an event conducted by AIESEC that gives an opportunity for young people to engage with high-profile speakers and thought leaders from various areas and learn more about leadership.
Ophenia Liang, Director and Co-Founder of Digital Crew, was one of the speakers at this virtual event. She shared her thoughts on how she Leads a Boutique but Global Team. Here is what we learnt from her session: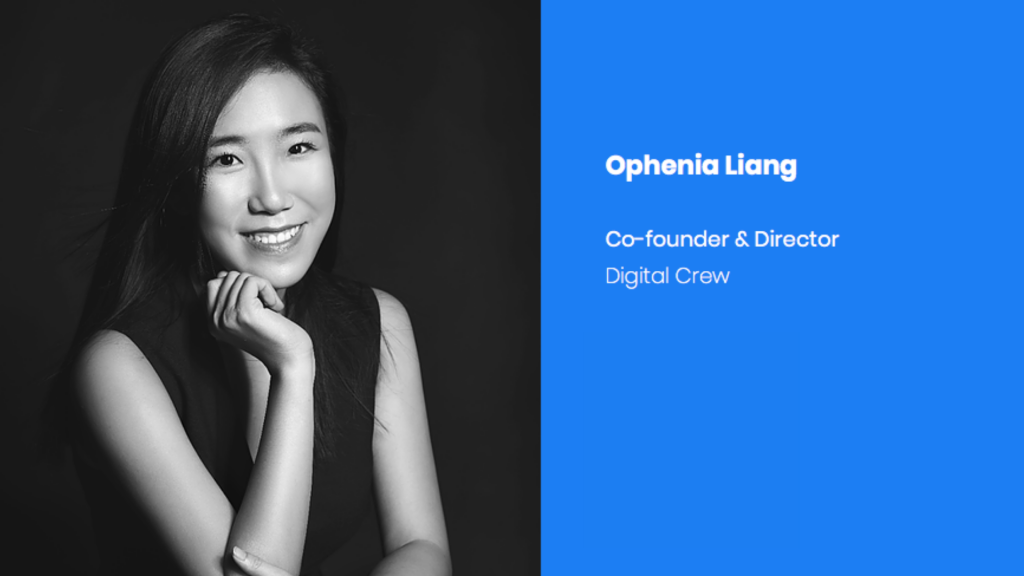 Ophenia says, "Globalisation is a mindset. We follow a one global team approach and work according to our client's needs. For example, if a project demands taking an Australian company to China, then we will have our team from Australia and China collaboratively work on this project to deliver localised marketing.
"During the hiring process, we make sure the candidate is multilingual, knows how to respect other cultures and has a willingness to learn more about them, and essentially is a fast learner.
"Solving cross-cultural problems is one of our goals and one, out of many challenges we face, is that the crew members from different cultural backgrounds look up to a local as their leader. Which is why, each of our office has a local manager leading the crew.
"When Covid-19 first hit China, we figured the virus would spread across the globe making it a global pandemic. We sent our crew members back homes a week prior to the official announcement by the governments.
Across the world, businesses reduced the head-count but we have kept it as an option for the crew to decide what they would like to do. Most of them chose to work part time with a half pay and utilised the remaining time to sharpen their skills or learn a new language. For instance, our General Manager who handles our Mumbai office is learning Chinese!
"To keep the team connected and well aware of the happenings, we have fortnightly update sessions wherein we share news about what's happening around our offices and the client wins and losses. We believe in transparency and expect the same from our team members. Which is why we always explain the 'whys' behind everything we do."
When Ophenia was asked by the attendants about how to face challenges as a youth starting out his/her own business, she says, "You must have the mindset that change is the only thing that keeps on changing. Change is constant and we must accept it, embrace it. Every course of your business will have ups and downs." She further adds that surviving the first year is crucial for any business. "And if you're able to survive another year, then surviving for the next ten years becomes very easy too."
To get in touch with Ophenia and let her help you strategize your business plan, book a one-hour free session with us.