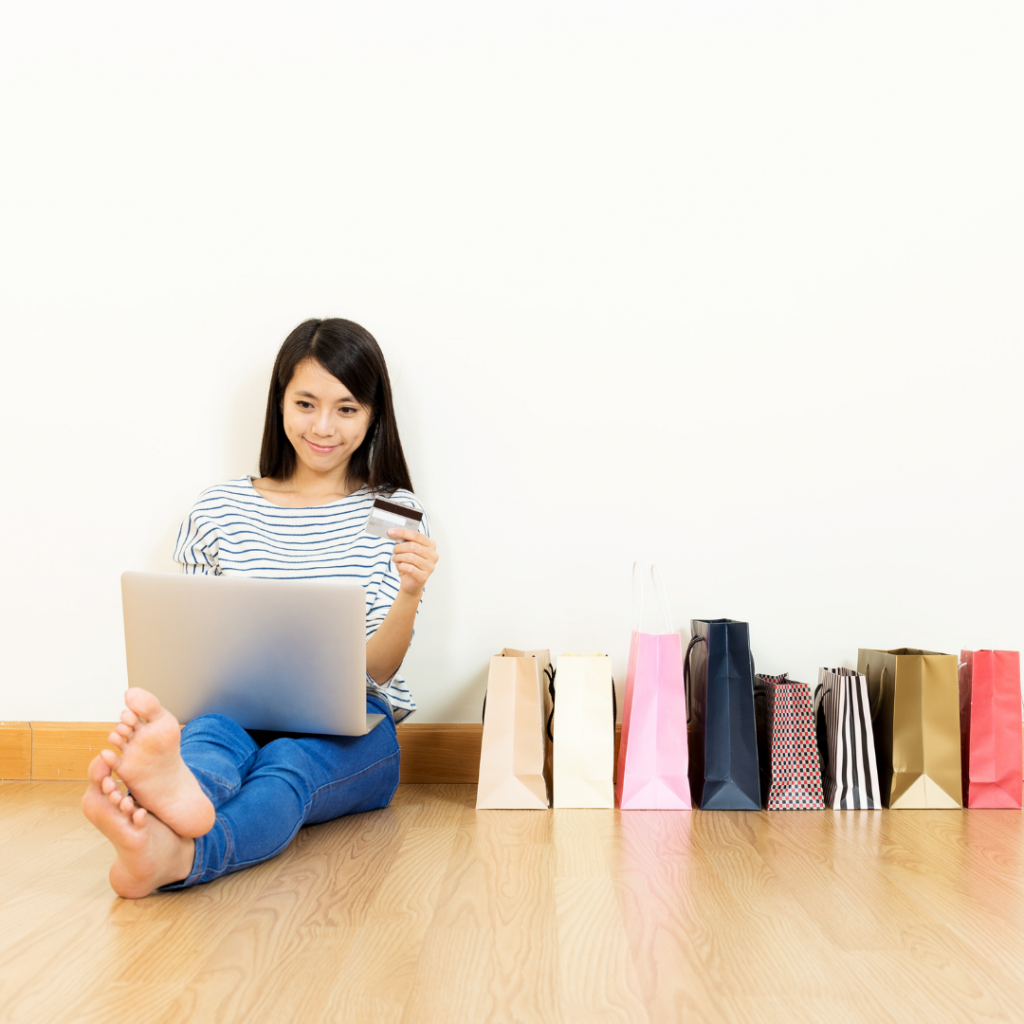 China's retail e-commerce sales volume in 2024, is expected to hit $3.57 trillion US dollars. This highlights the significance of the Chinese online market in both generating and capturing demand.
E-commerce has become a cultural phenomenon in China in recent years. This billion-dollar market comes alive, particularly during special events, attracting numerous online retailers. Knowing these various types of e-commerce holidays is important in this fast-growing consumer industry – whether you expect to enter the market or you are just vying for consumers' attention. Brands should be prepared to take advantage of the Chinese consumers' eagerness to spend money online during these shopping holidays.
Chinese shoppers splurge on gifts for their loved ones during these holidays. Consumers can't get enough of deals and special discounts, so they've converted the holidays into big shopping events. It is no surprise that both domestic and international companies are rushing to seize the sales opportunities they present. For example, you may have heard of Alibaba's massive Double 11 Shopping Festival, which is twice as large as Black Friday and Cyber Monday combined. Shopping festivals in China, however, do not stop there. To attract consumers and drive sales, an increasing number of e-commerce sites have even launched their own festivals.
The infographic below is a snapshot of the Chinese e-commerce holiday calendar, to assist you in identifying important e-commerce shopping festivals. It will help you to concentrate on, as well as to provoke deeper thought about certain content and sales cycles that you can implement.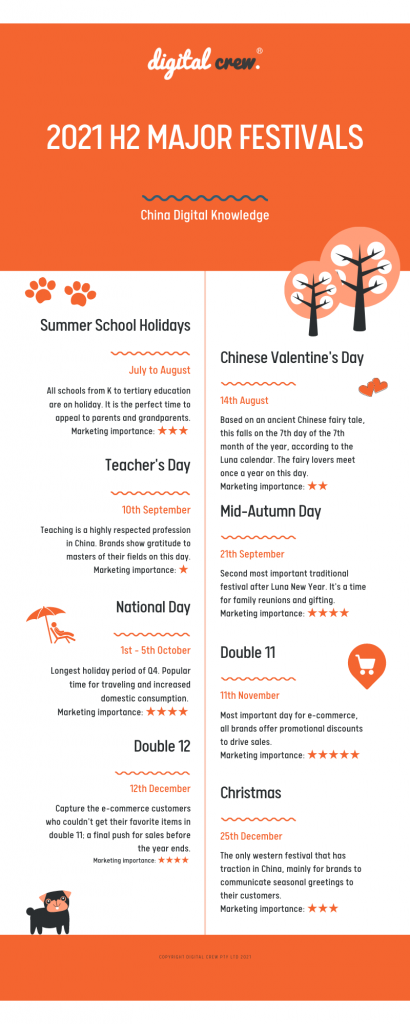 As you can see, China provides numerous opportunities for brands to market their goods across various e-commerce holidays. Every brand should pick and choose carefully, seeking activities that are important to their niche and target audience. Participation in major holidays such as Double 11 may be needed. However, it is wise to divide the year's marketing budget for the various activities, depending on where the brand will get the best results.
This is how via e-commerce your business can tap into China's high holiday demand. Work hard towards incentivizing online shoppers and it will result in a prosperous shopping festival for you and your brand.