These 5 Facts About Mafengwo Will Blow Your Mind
Mafengwo is basically Google Reviews x Trip Advisor x OTA combined that is slowly moving towards becoming China's go-to travel stop. Chinese tourists took more than 71.3 million trips outside their country last year taking advantage of easy visa approvals and cheap travel options. Chinese tourists today prefer a one-stop-shop solution when it comes to planning their trips, booking hotels, flights etc.
Mafengwo managed to capture this share of the market, garnered over 120 million users, 1 million user-generated entries from travel guides and 5 million ratings and reviews. The travel platform secured funding of $250 million in its latest round of funding with Tencent Holdings as the leading investor followed by General Atlantic, Qiming Venture Partners, Yuantai Evergreen Investment Partners, NM Strategic Focus Fund and eGarden Ventures as co-investors.
Here Are 5 Incredible Facts About Mafengwo That Make It A Leading Market Player
1. Automated Content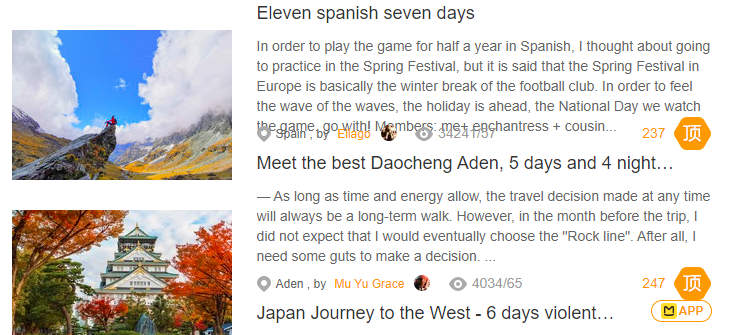 Mafengwo offered incentives to users that populated the platform with reviews to guide other travellers with places to visit, restaurants to avoid, hotels to book and other details. This strategy not only helped other users on the platform
2. The Community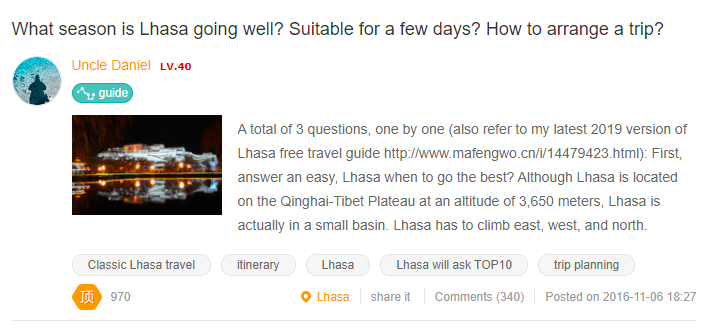 The platform has successfully created a community of travellers by giving them the option of the 'club-system.' Mafengwo's club system helps like-minded users form their own groups and share travel plans or even find potential travel partners. The platform also offline social events for participants to come together and mingle with one another to keep the community alive.
3. OTA – Online Travel Agency
We mentioned earlier how Chinese travellers preferred carrying out all travel-related activities on one platform and that is exactly what Mafengwo catered to. The platform ventured into the OTA category slowly and steadily in 2016 after it created its own userbase that comprised of young independent travellers. Mafengwo stood out with its OTA vertical by developing a new model of tourism-focused e-commerce where potential travellers made purchases within the eco-system. For Example – If a traveller booked a flight from China to the Philippines, Mafengwo would provide beachwear options to this user, thereby becoming his personal travel assistant.
4. Travel Ecosystem
Mafengwo built an ecosystem of travellers that didn't have to go to any other site for travel-related queries or services. It offers everything right from visas to travel guides at the click of a button. The ecosystem not only maintained content from current travellers but also attracted newer millennial travellers that are curious about exploring the world.
5. Personalized Forum
Chinese travellers in the earlier days travelled in groups and relied on Travel agencies offline that manually processed visas, booked flights, hotels etc. which was a long and cumbersome process. When Mafengwo surfaced as an OTA, it stood out not because it was digitally present to for travellers, but because it personalized its services to a new breed of independent travellers and customised services like exploratory itineraries for them.
Conclusion
The travel industry in China is currently booming because of digital platforms like WeChat, Weibo, Xiaohongshu, Youku Tudou and other platforms that expose Chinese millennials to new and interesting places all over the world.
Want To Reach Out To These Chinese travellers?